Laser scanning
Leica BLK 360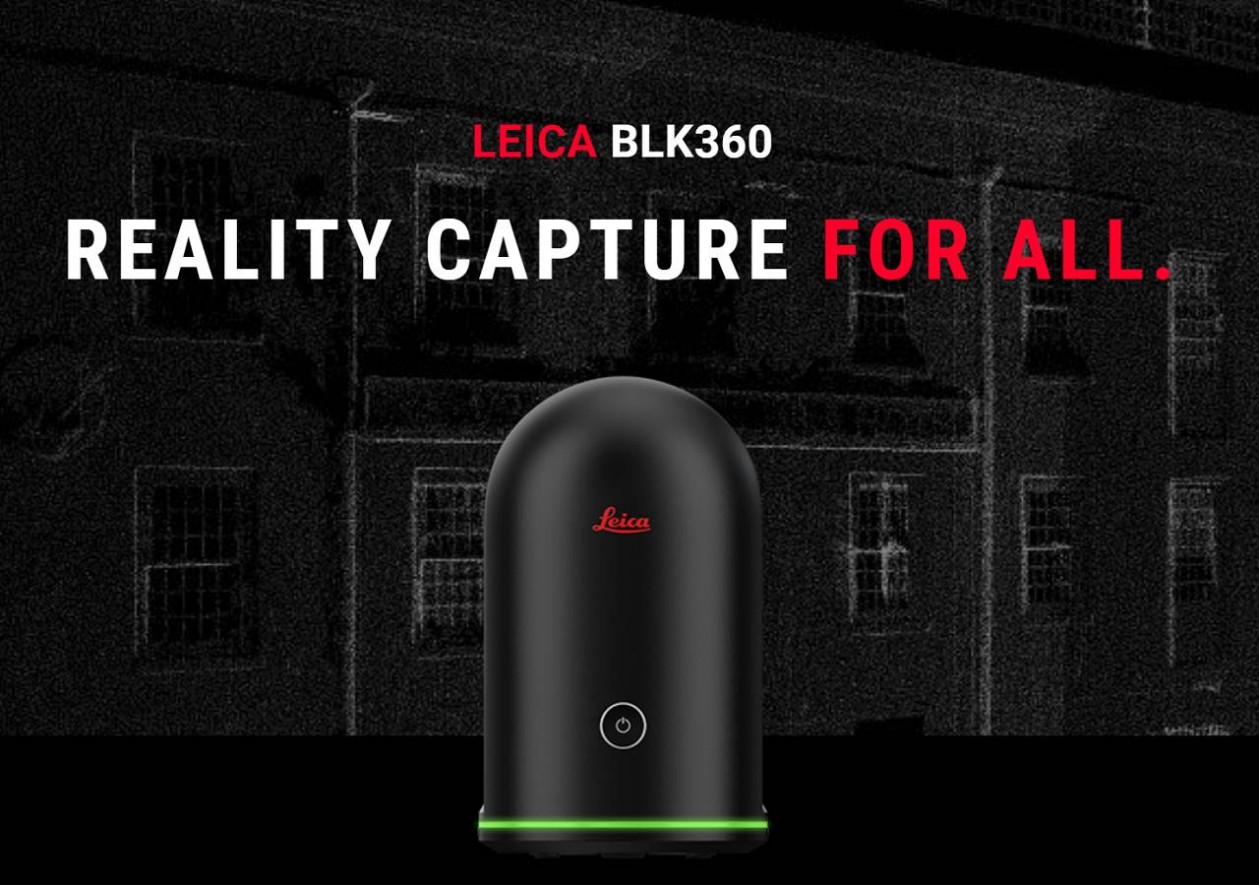 Simplificeret data collection
Two-in-one 360º
billeddokumentation og laserscanningsdata.
Det betyder, at du får scanningsdataene som en punktsky til videre behandling og 360 ° panoramabilleder til fotodokumentation eller som video.
Som et eksempel skulle et projekt, hvor en eksisterende lejder på en 142 m høj industriel skorsten skulle udskiftes, og der ikke var nogen nøjagtige data såsom afstandene mellem lejderbeslag og deres position og længde.
Step one:
Scan den industrielle skorsten på relevante punkter for at bestemme positionen af de eksisterende beslag.
Scan on the ground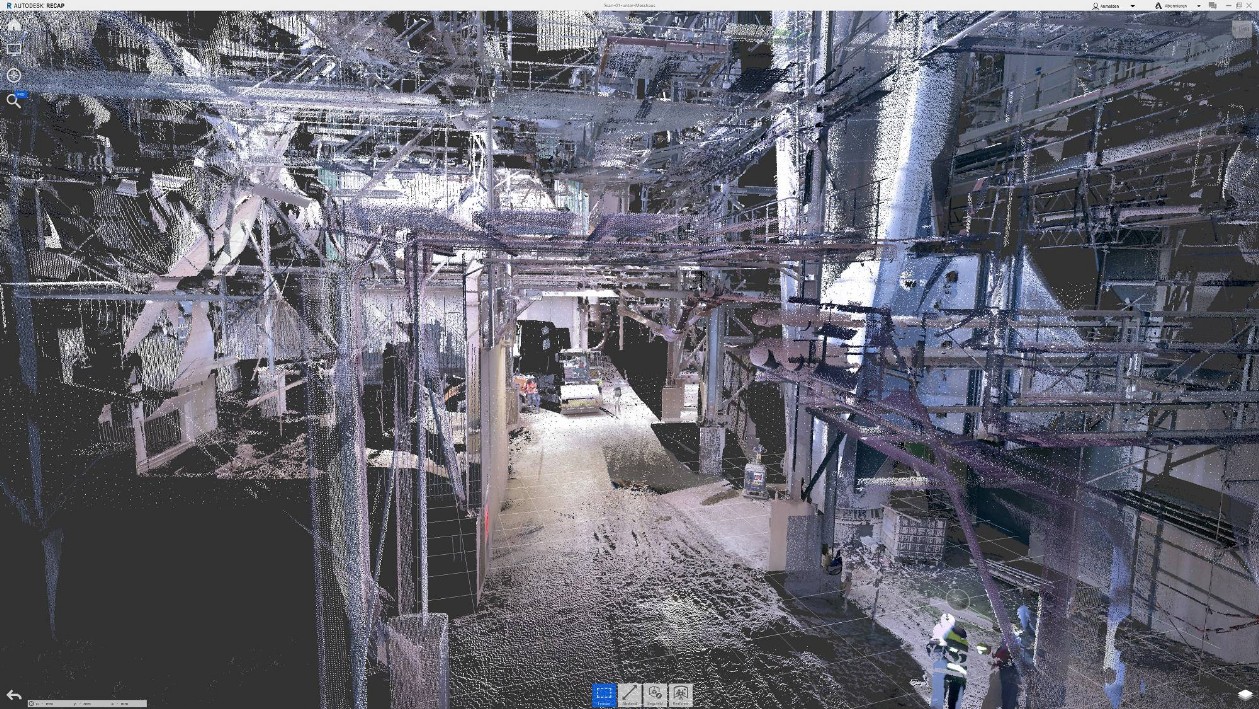 Scan on the ground RealView (Foto)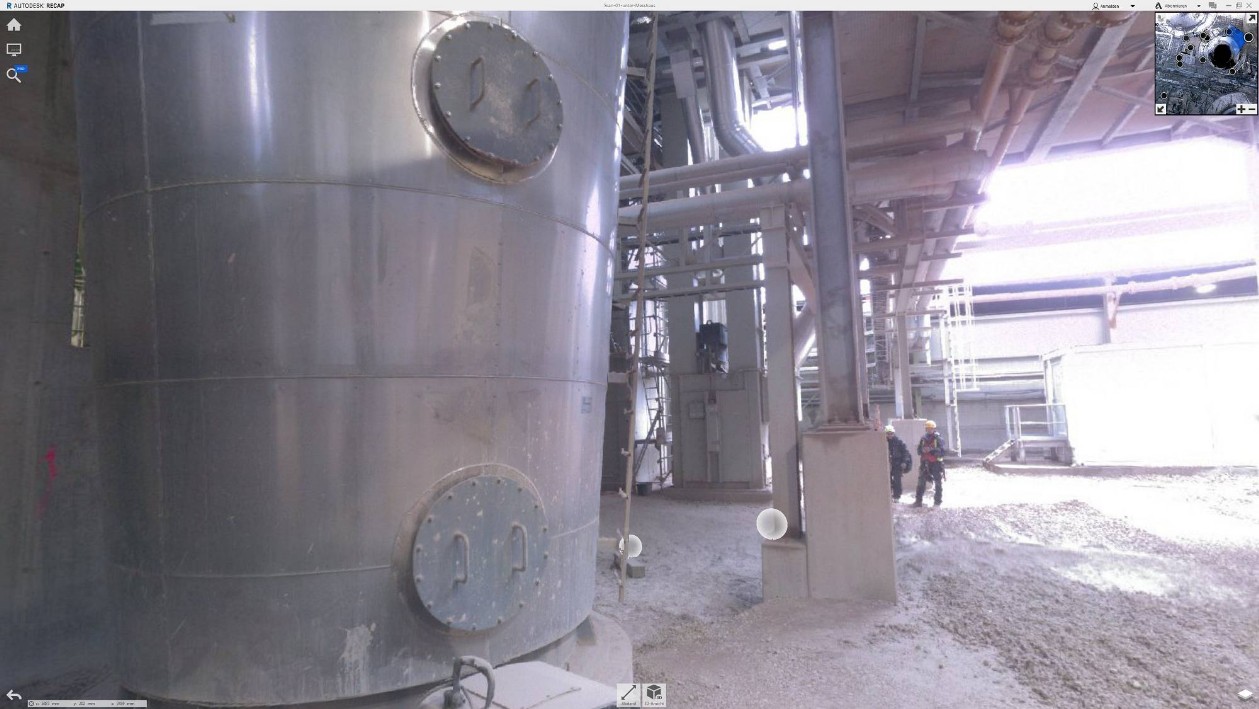 Scan Middle Section Point cloud assembled from several scans at different positions with overlap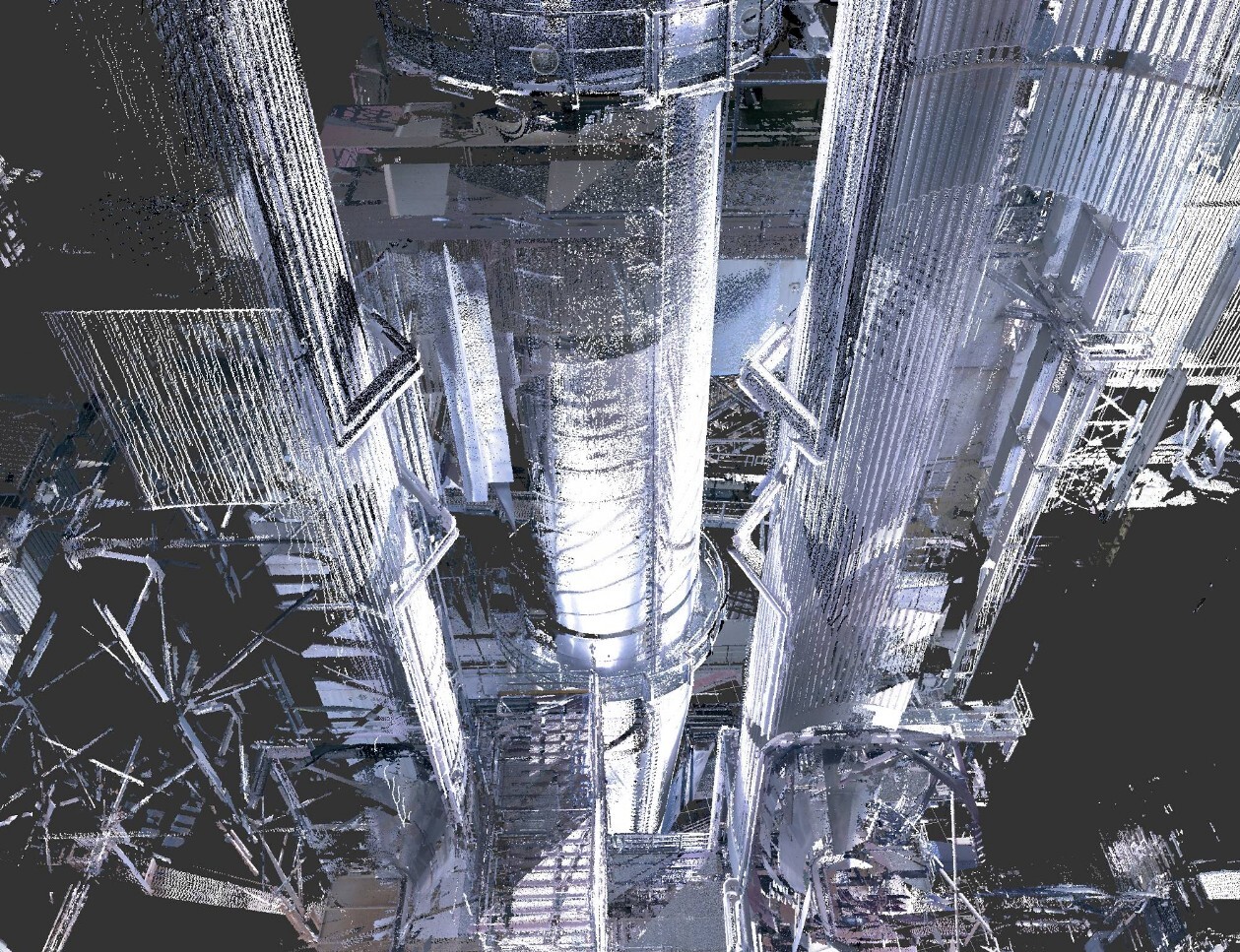 Middle section real view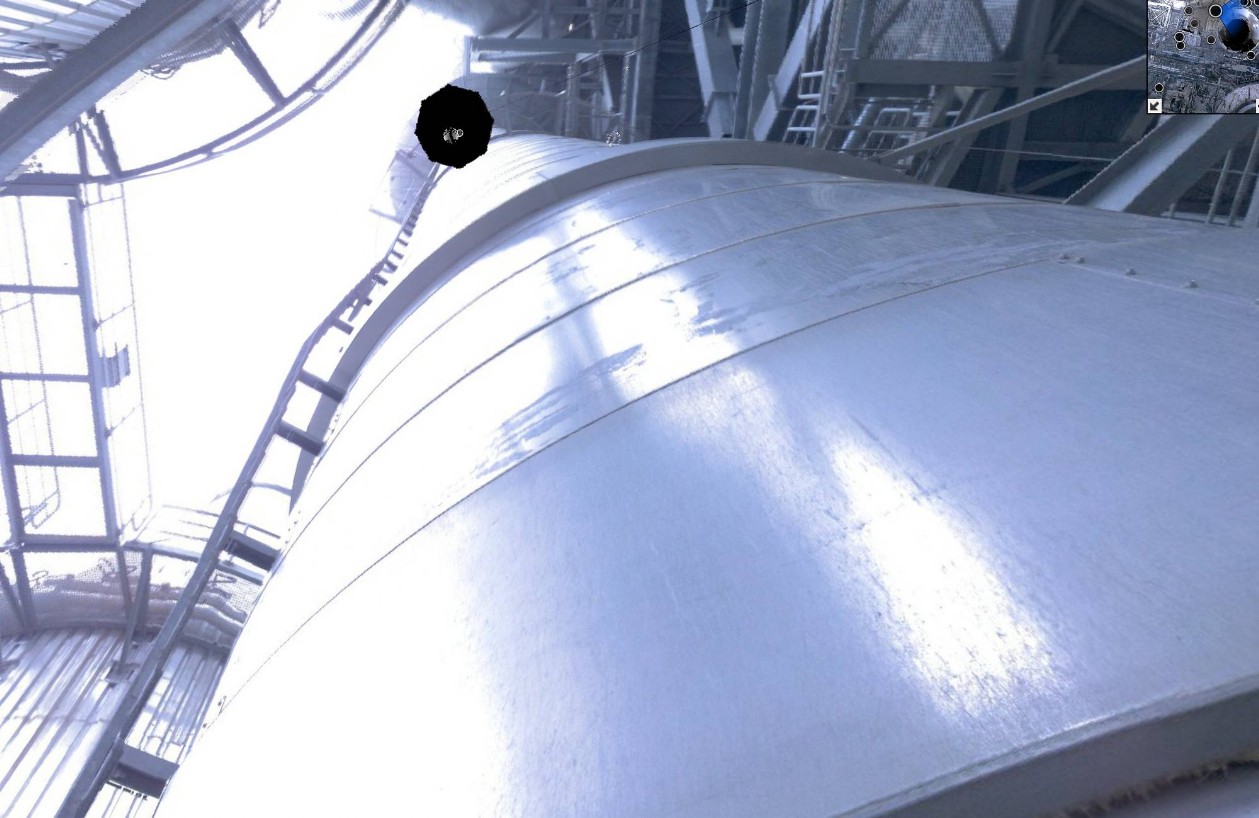 Scan in the measuring house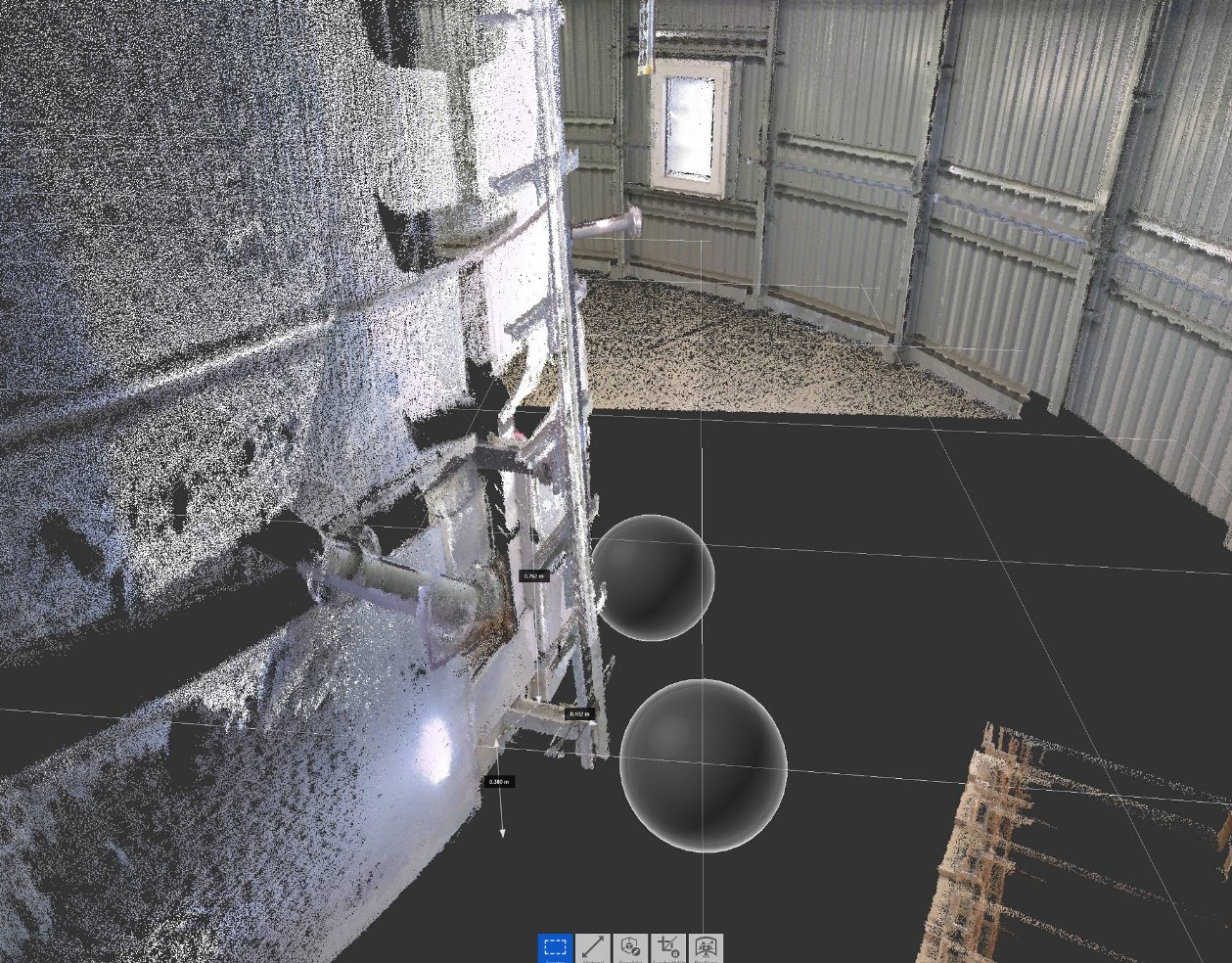 In the measuring house real view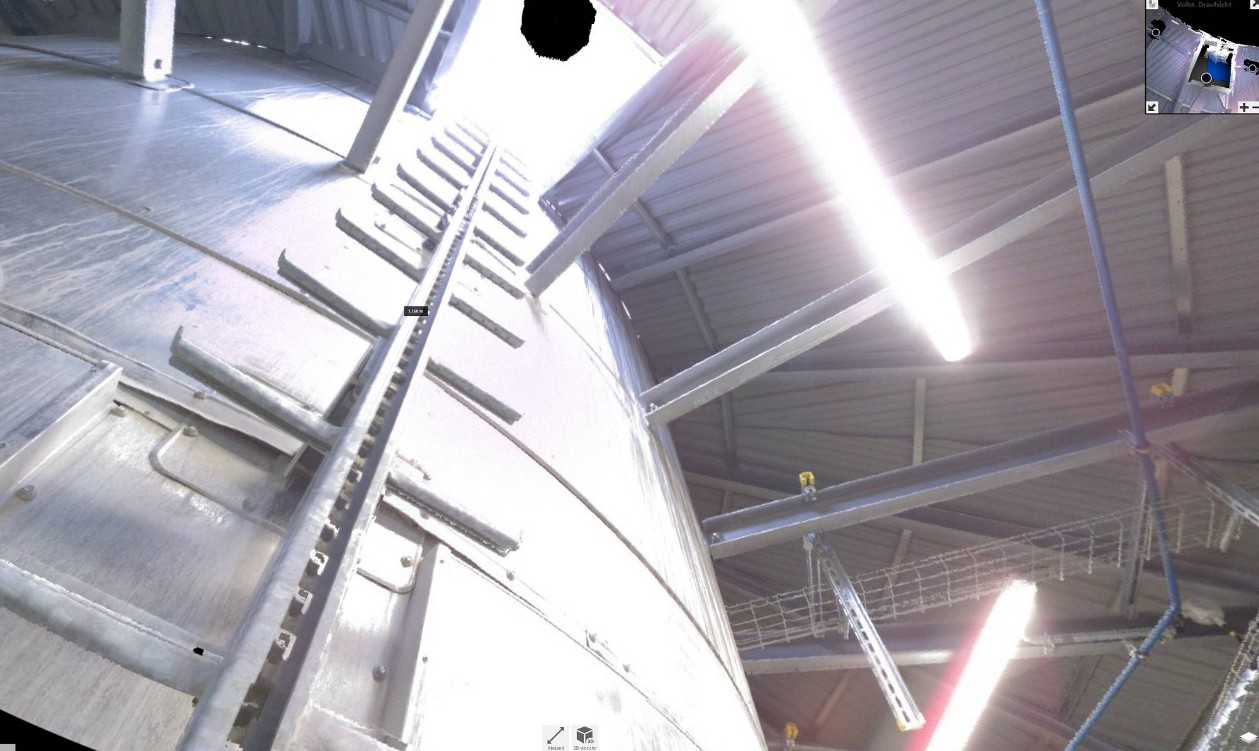 Scan data above the measuring house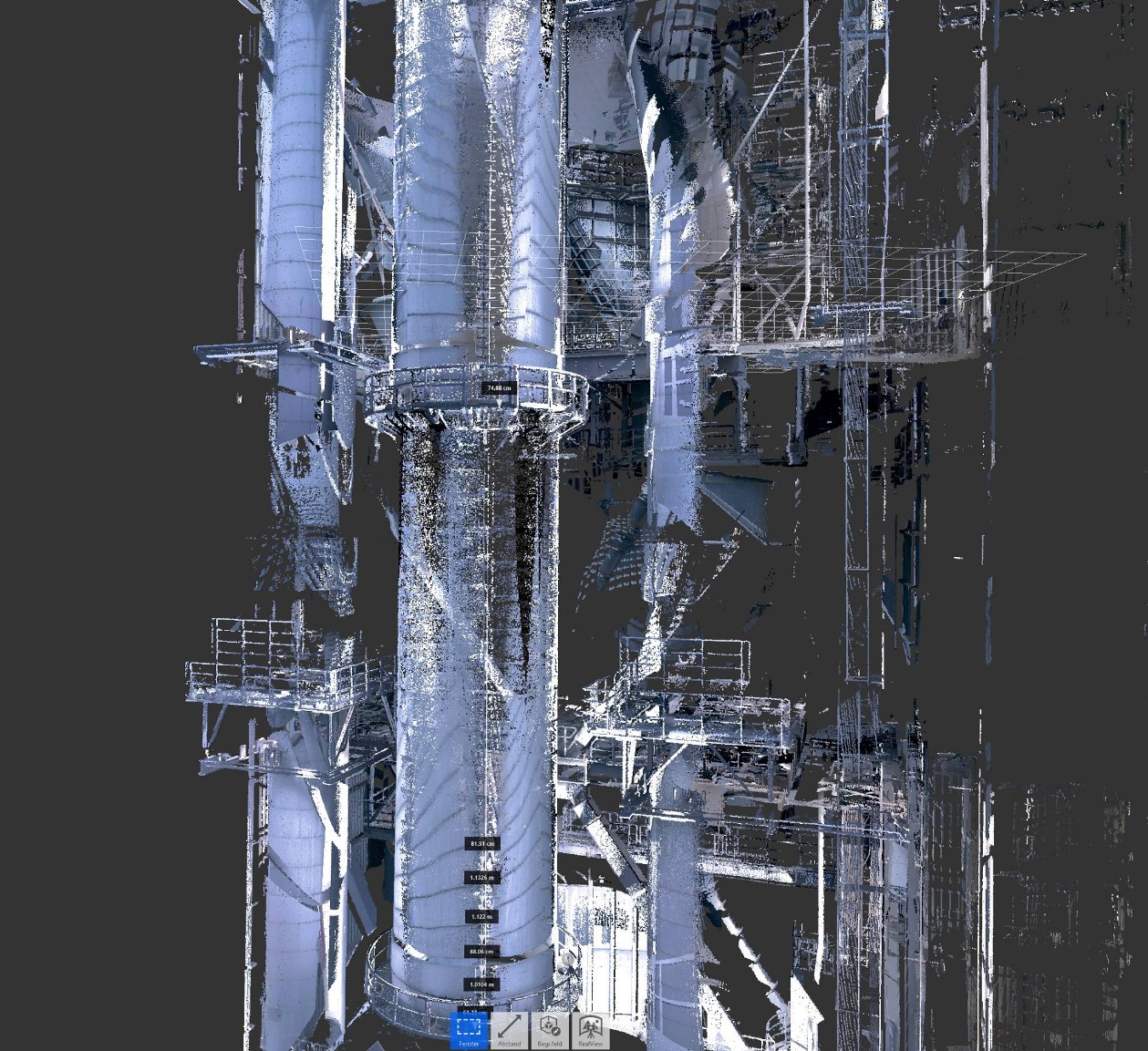 Scan data/photos above the measuring house real view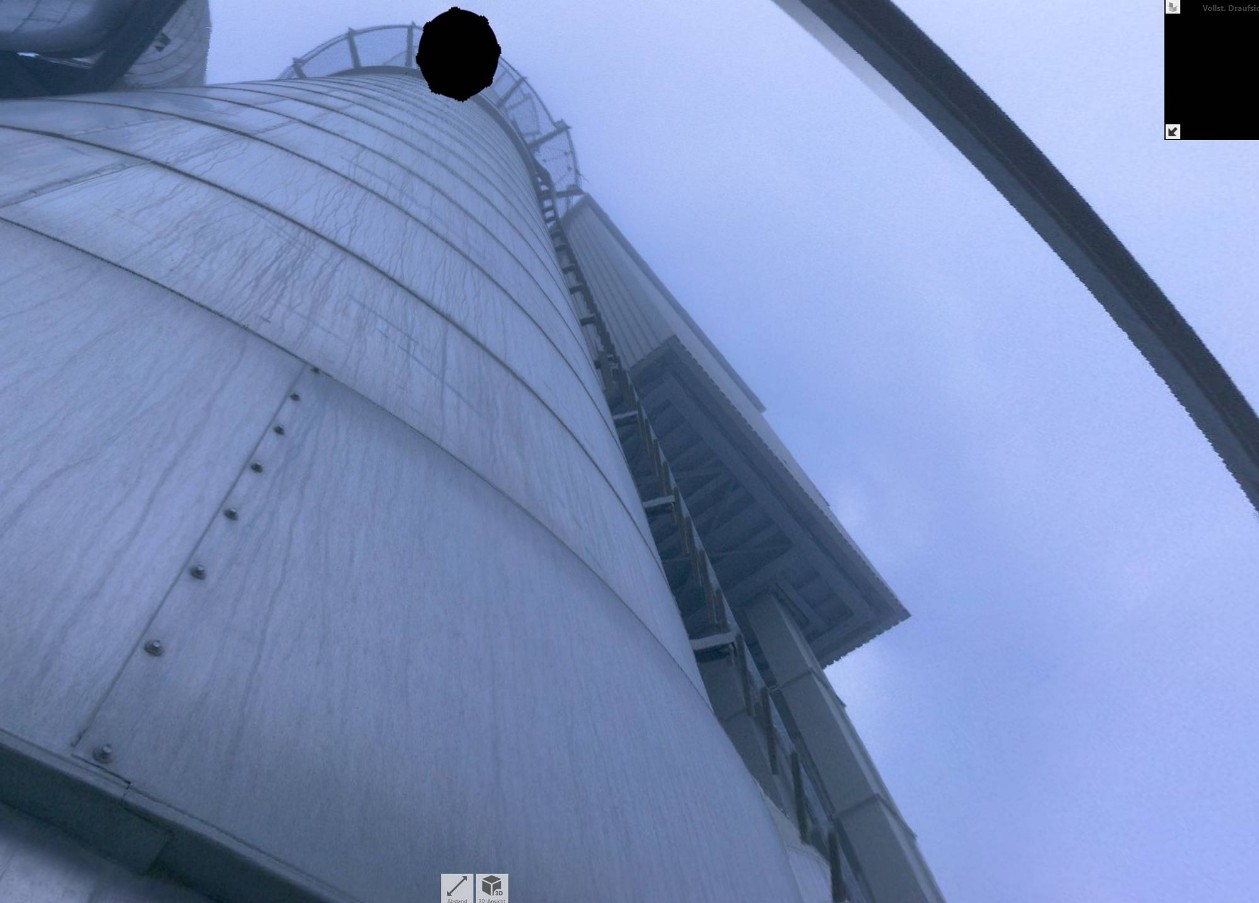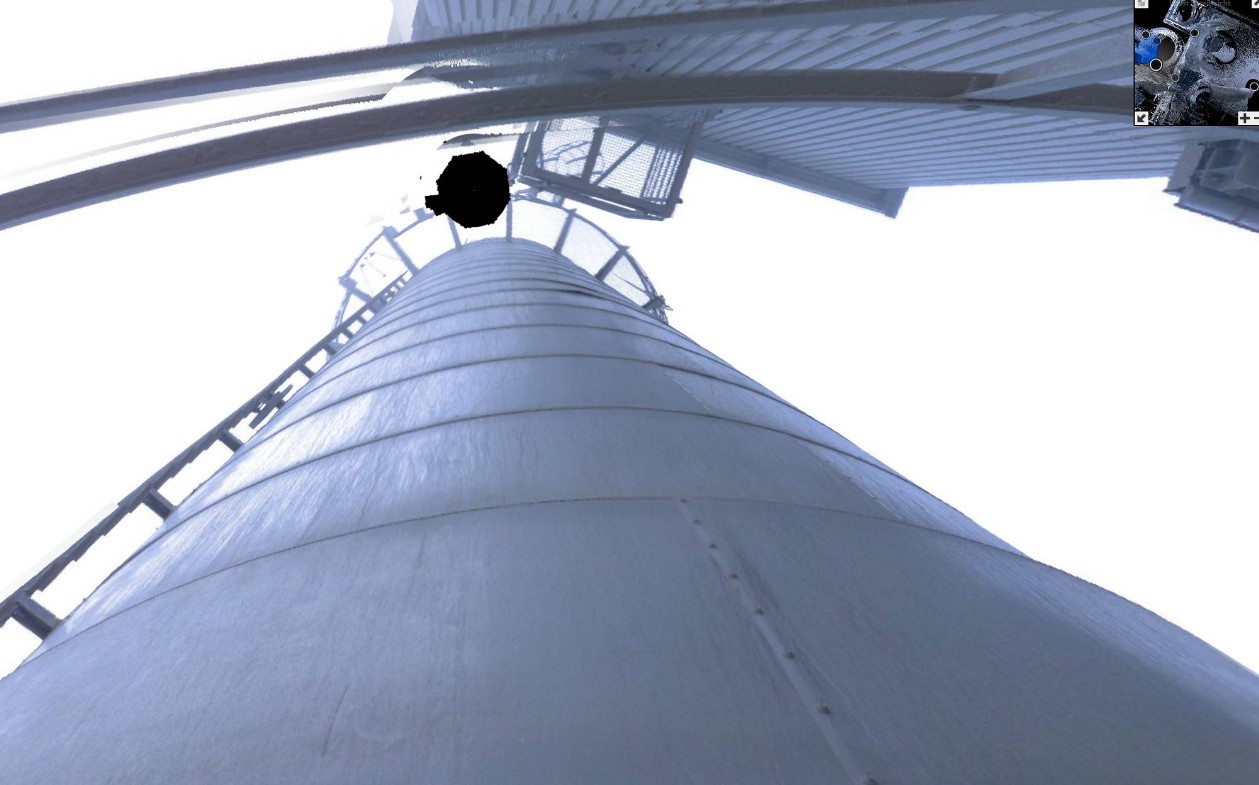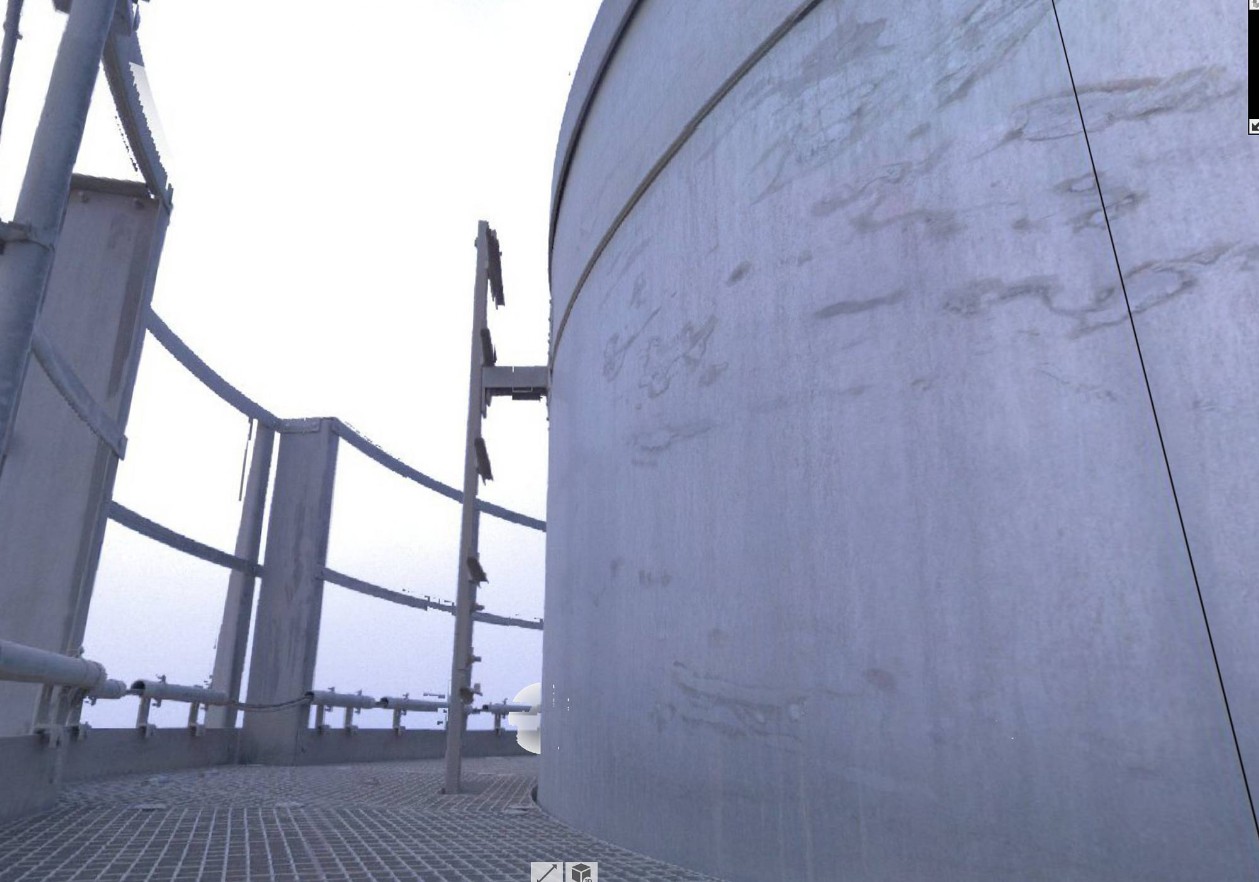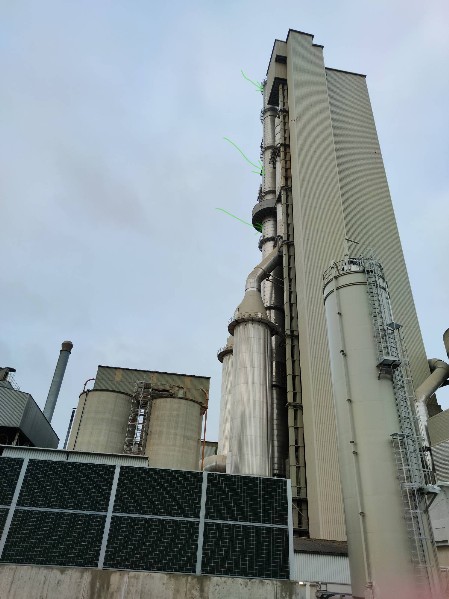 Step two:
Design af de nye lejdersegmenter baseret på scan-data og produktion af de nye segmenter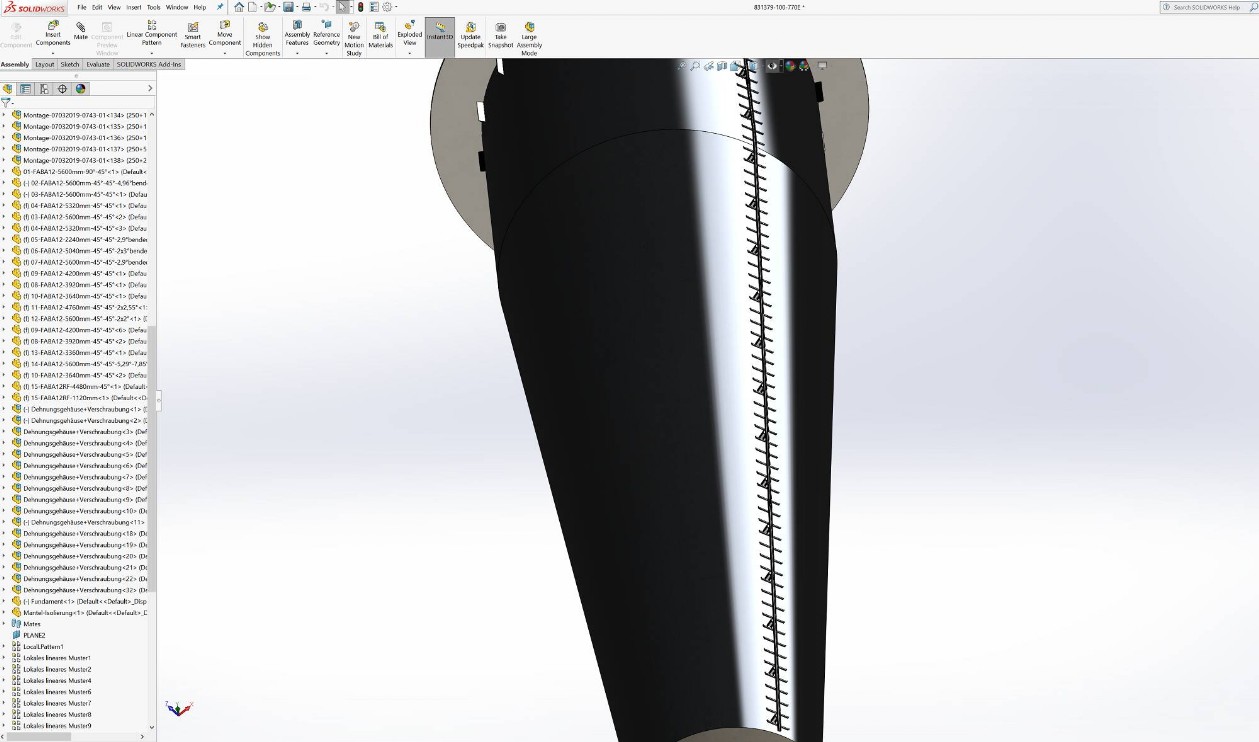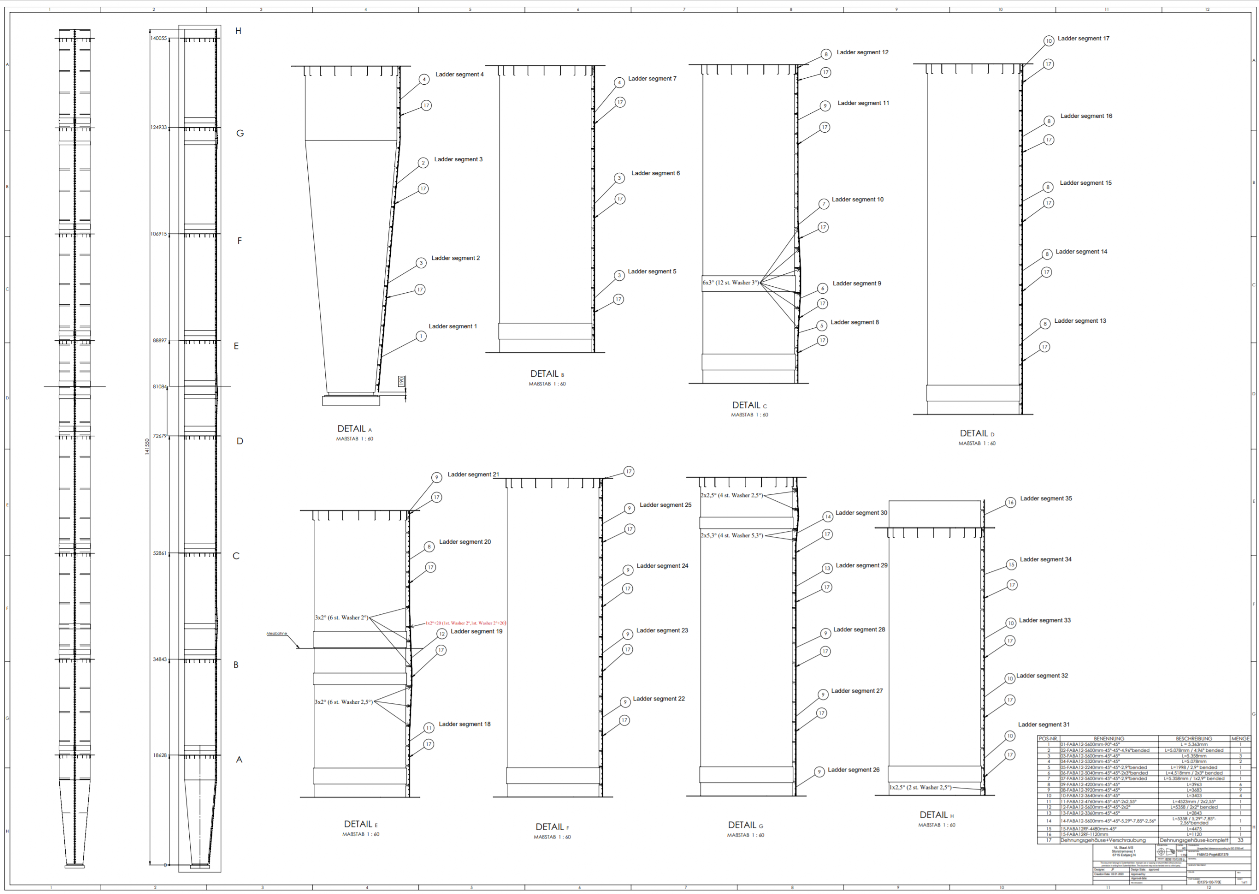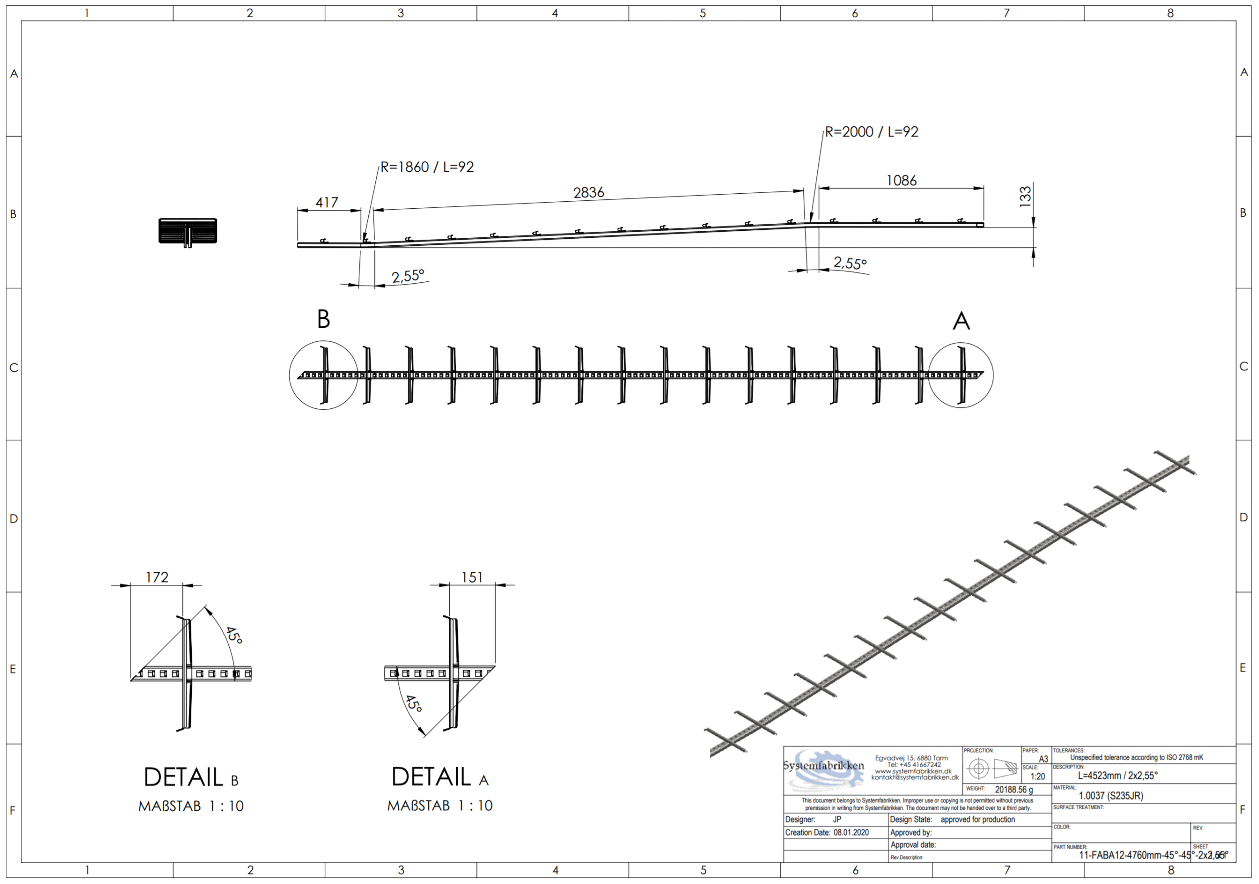 Step three:

Produktion og levering af de ny segmenter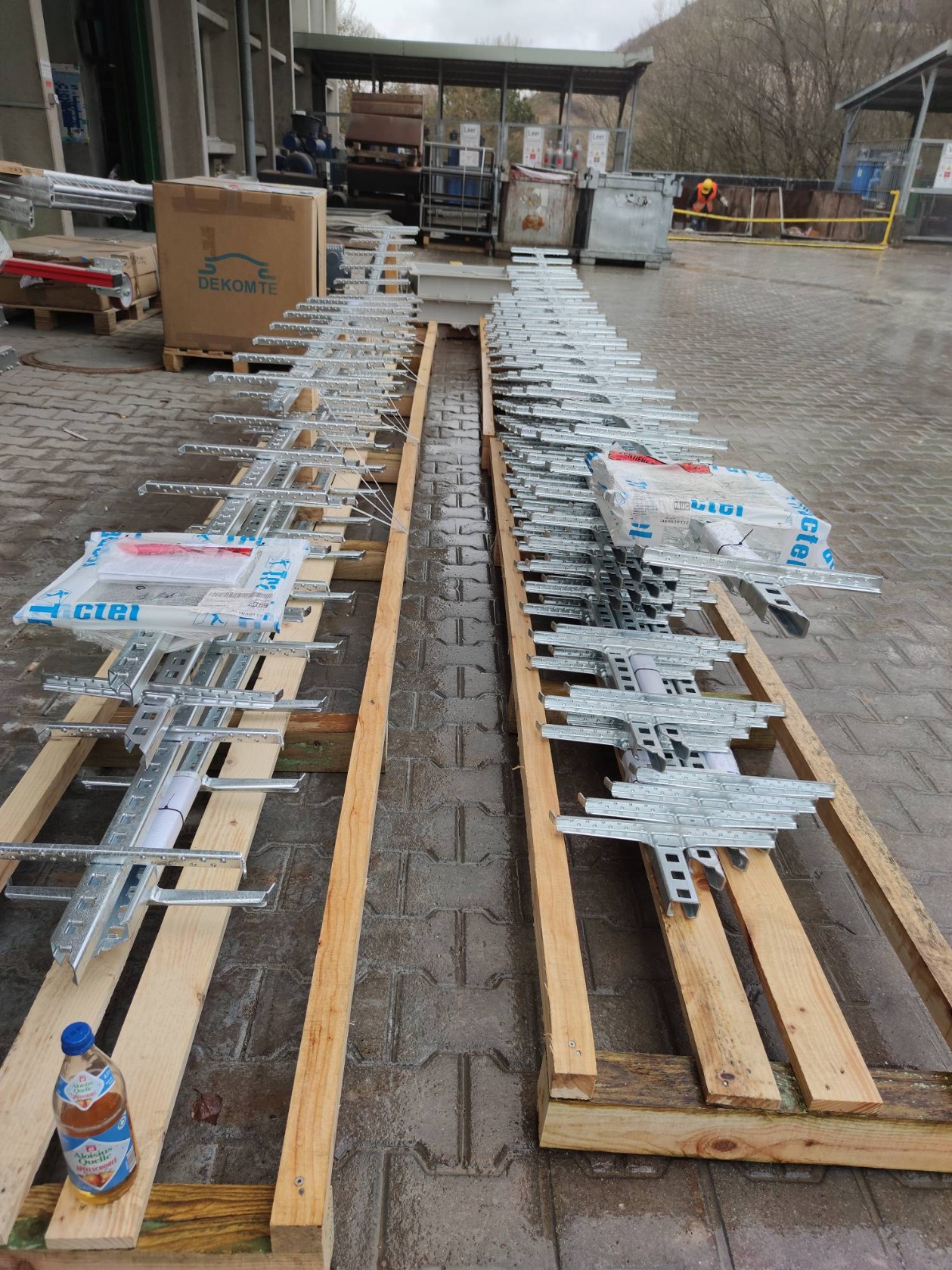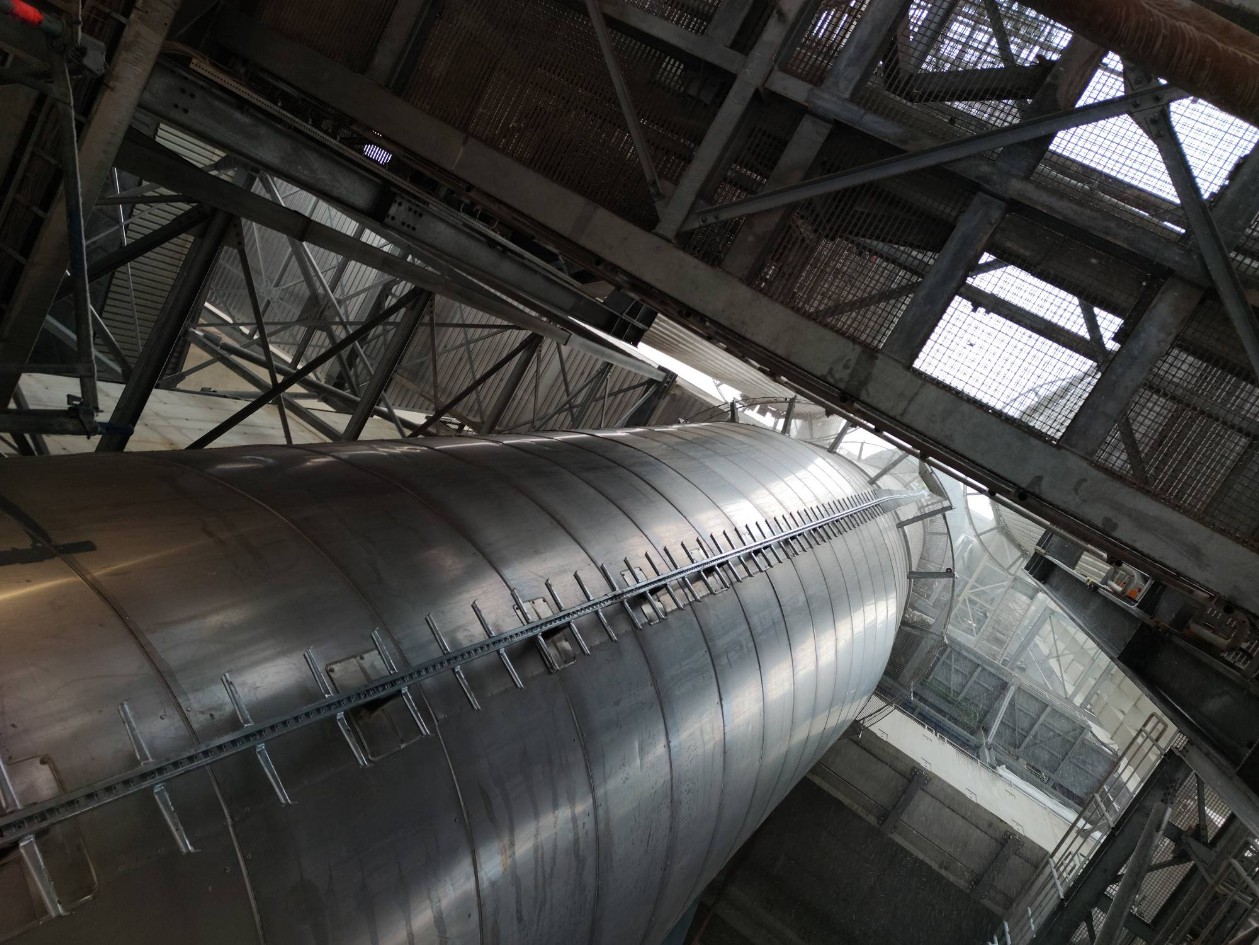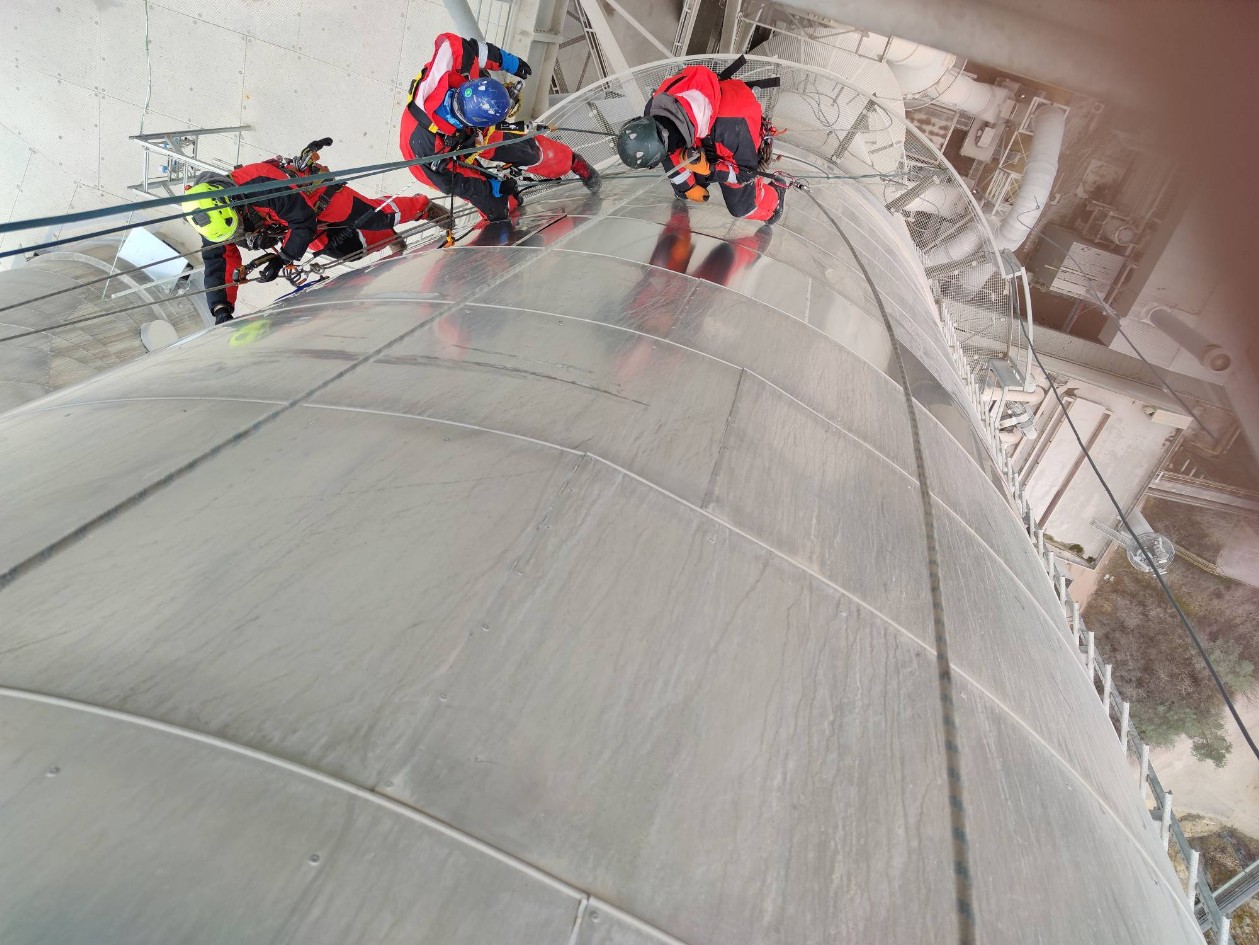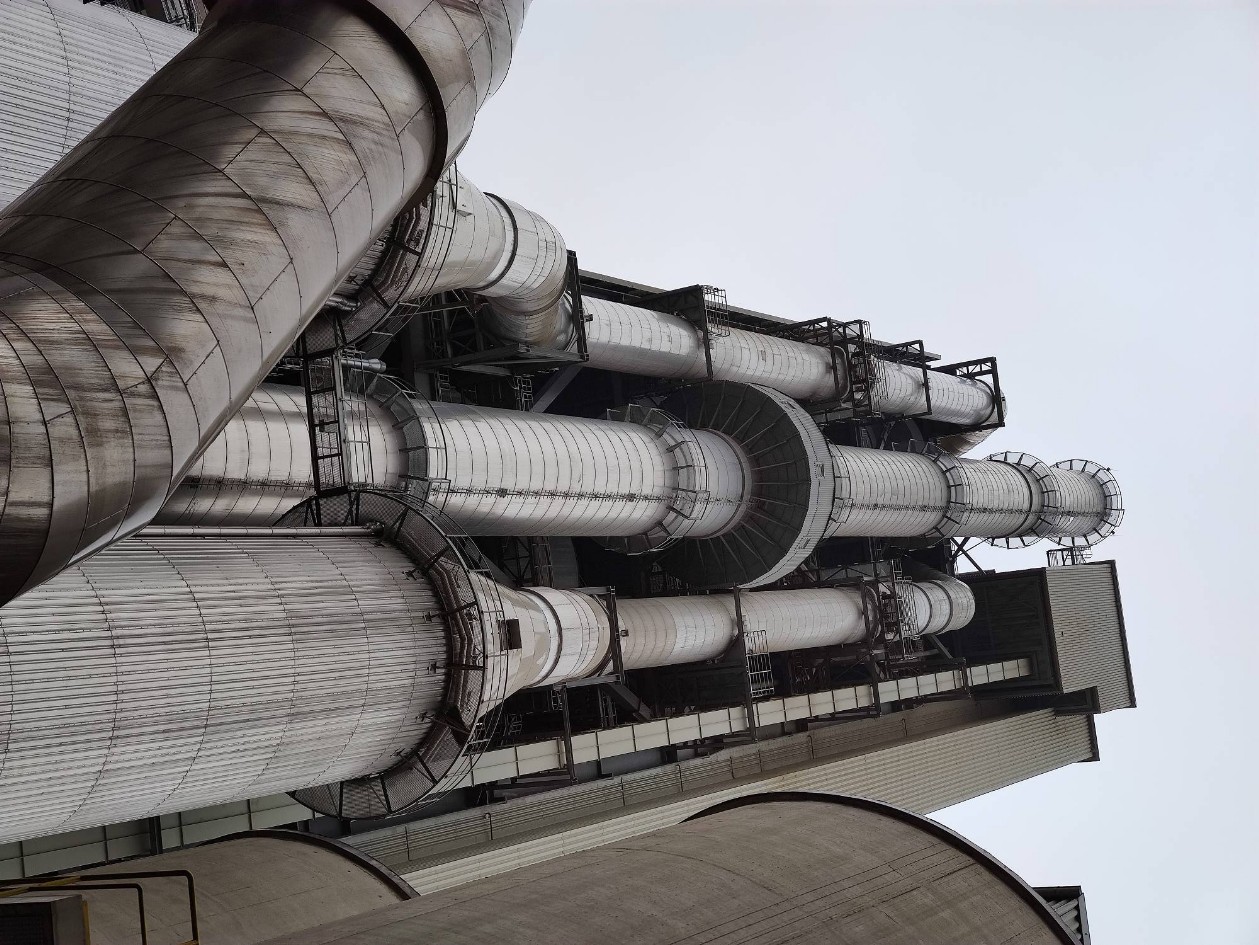 Har du set noget interessant, eller har du et igangværende projekt, som du har brug for assistance?