Laser scanning
with the Leica BLK 360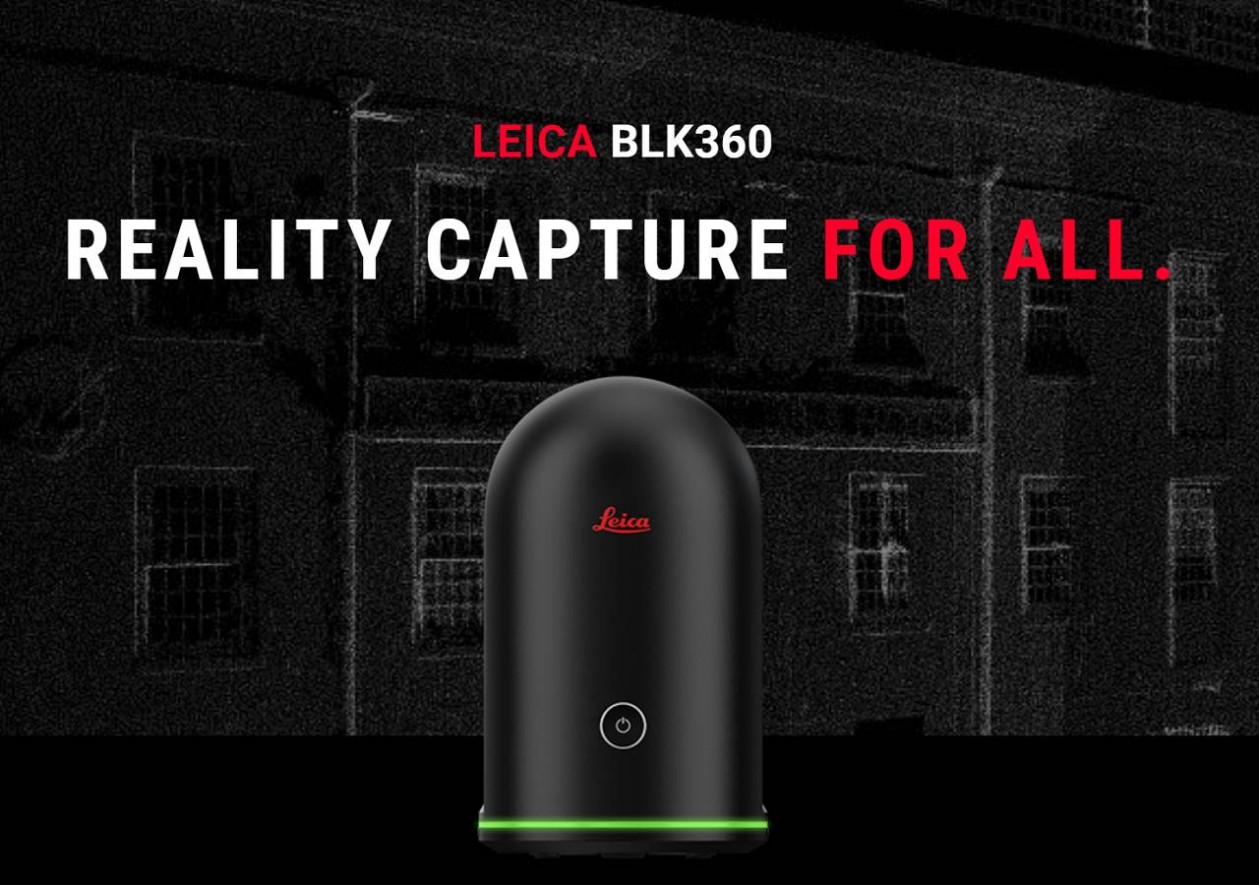 Simplified data collection
Two-in-one 360º image documentation and laser scan data.
This means, you get the scan data as a point cloud for further processing and the 360° panoramic images for photo documentation or as video.
As an example, a project in which an existing ladder on a 142 m high industrial chimney was to be replaced and no exact data such as the distances between the ladder holders and their position and length was available.
Step one:
Scan the industrial chimney at relevant points to determine the positions of the holders.
Scan on the ground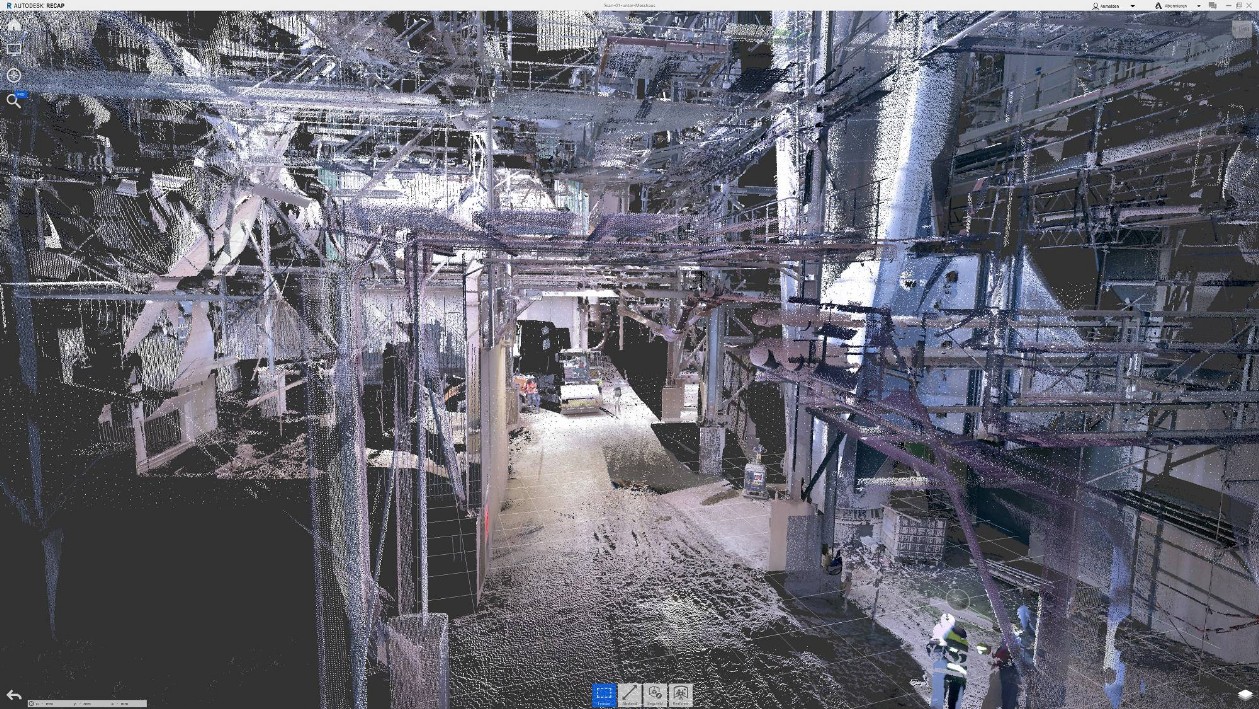 Scan on the ground RealView (Foto)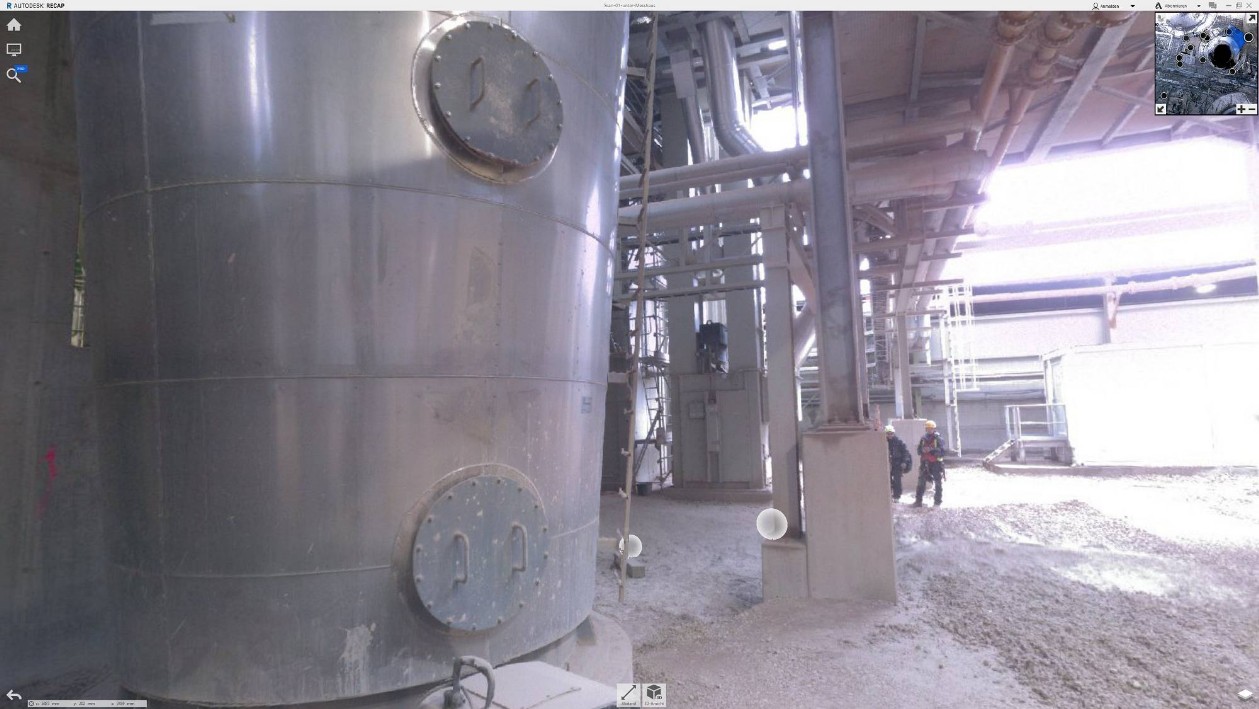 Scan Middle Section Point cloud assembled from several scans at different positions with overlap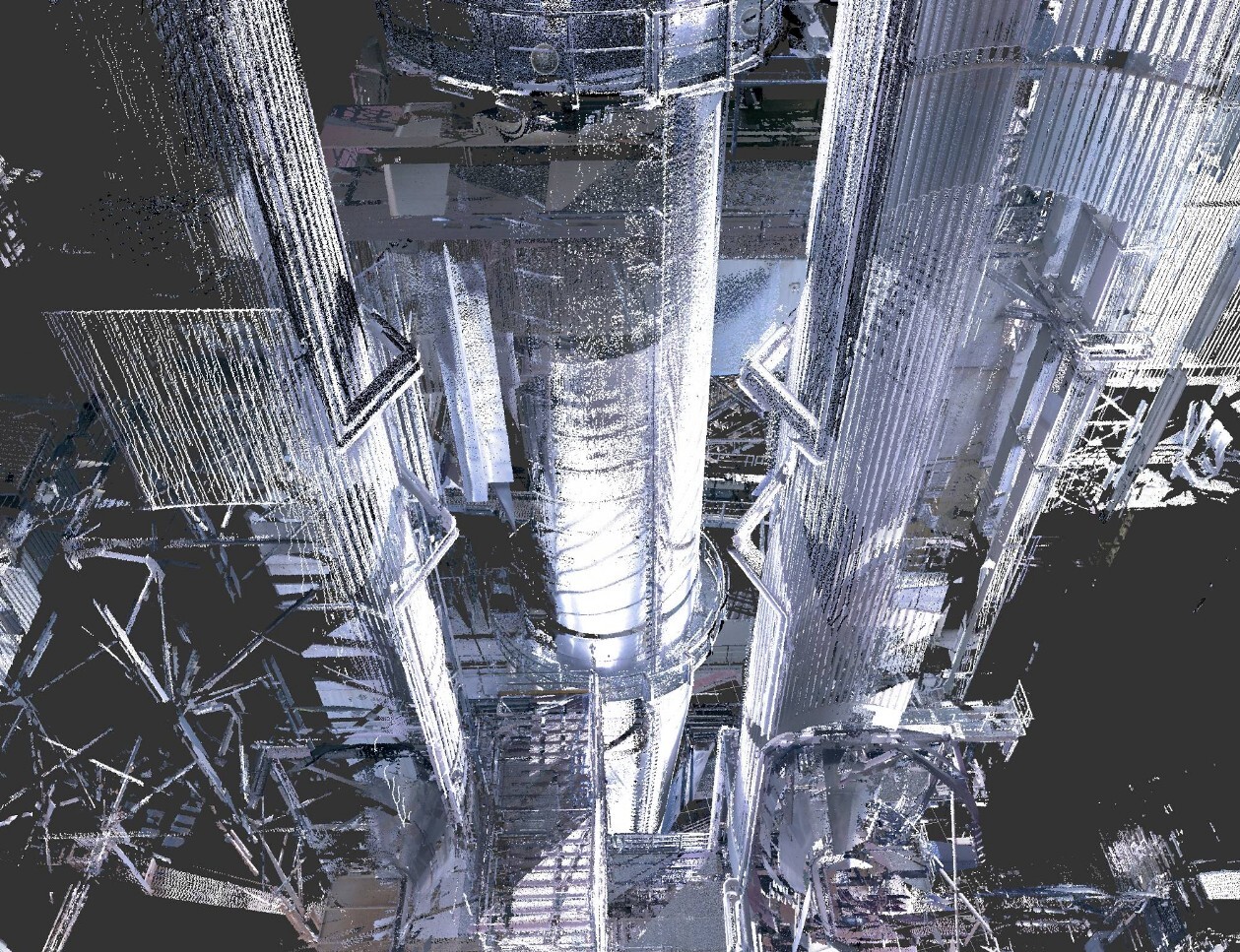 Middle section real view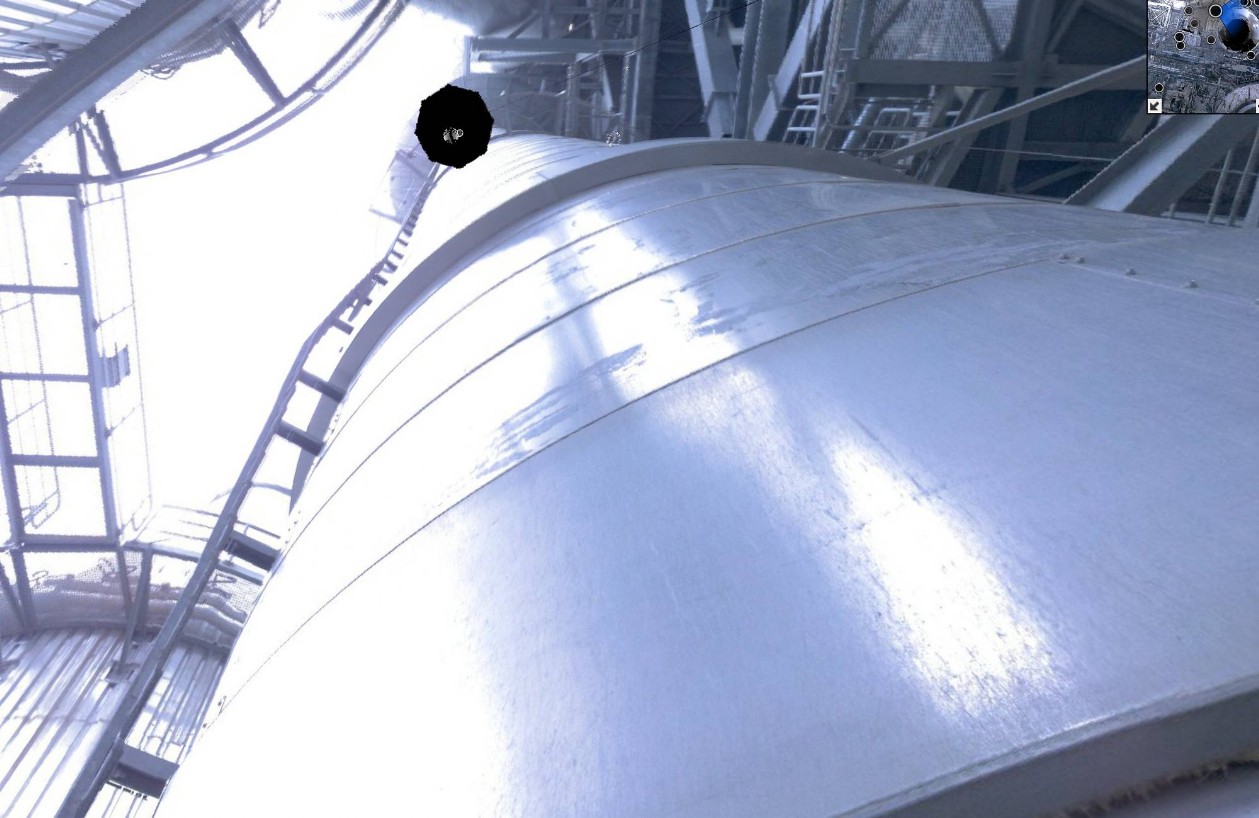 Scan in the measuring house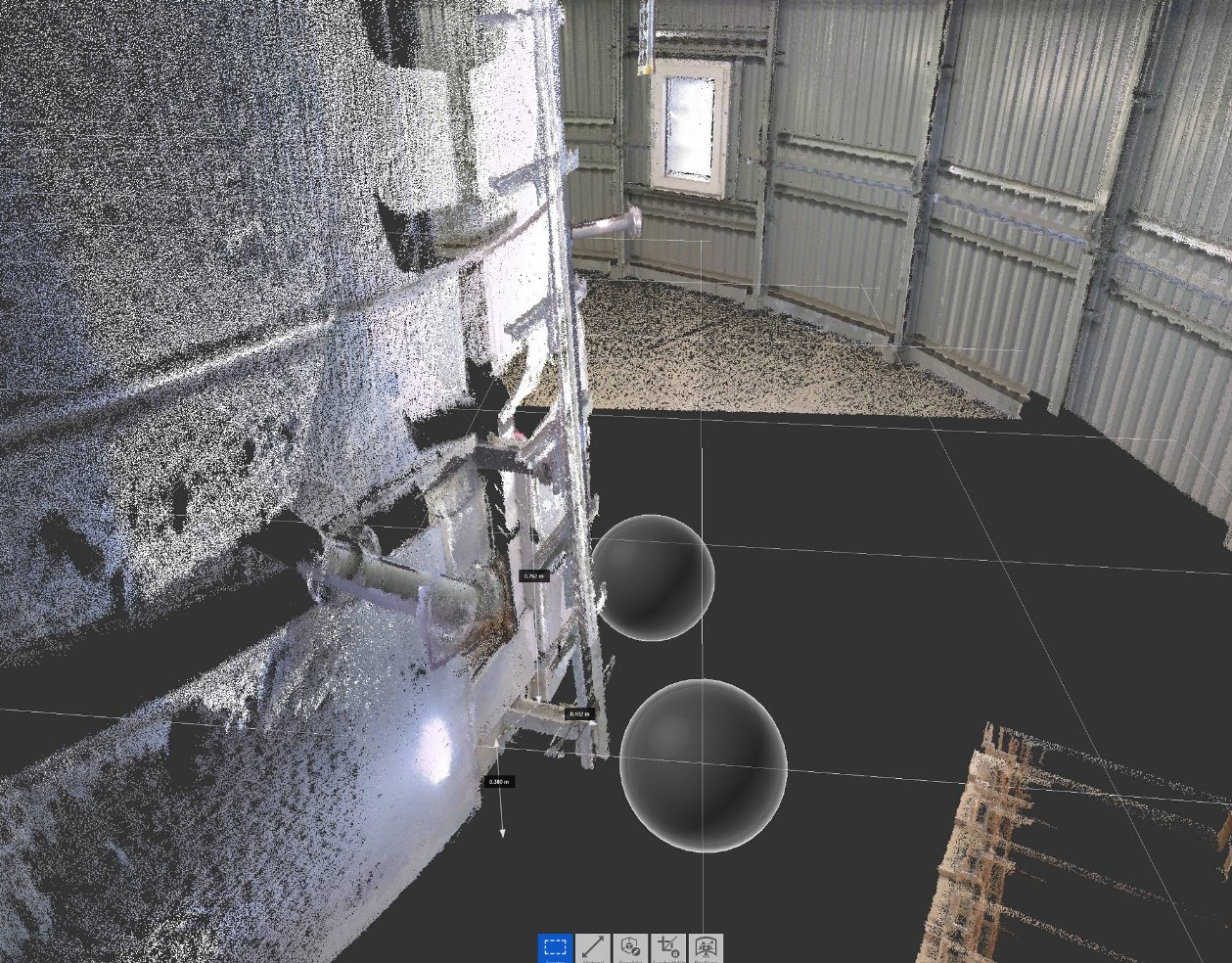 In the measuring house real view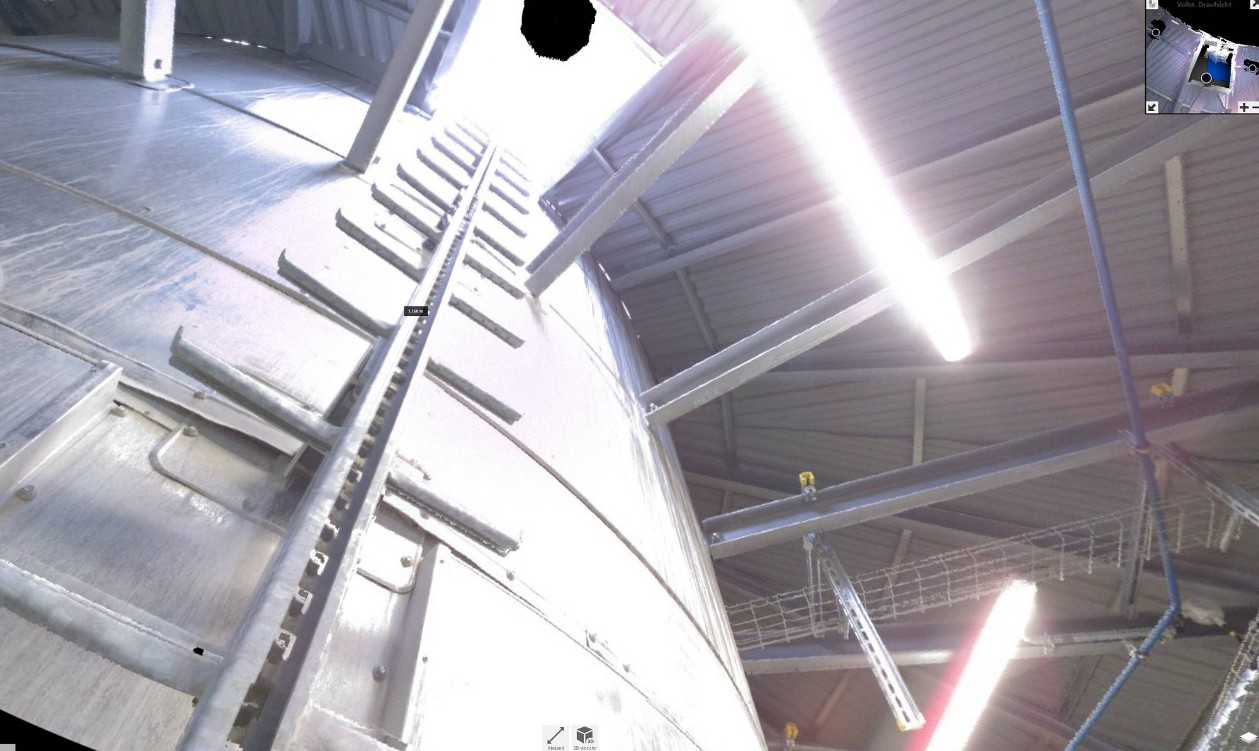 Scan data above the measuring house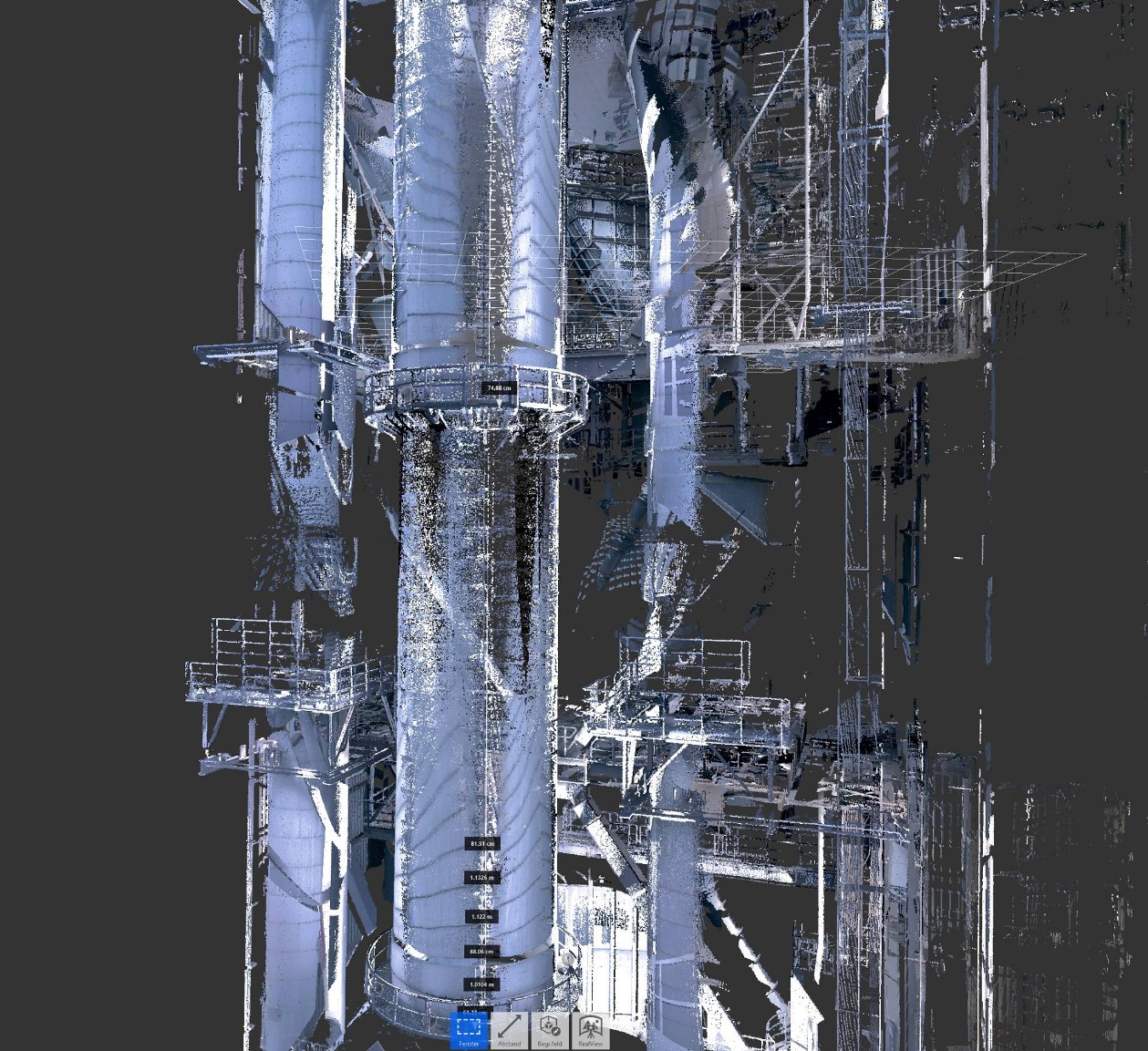 Scan data/photos above the measuring house real view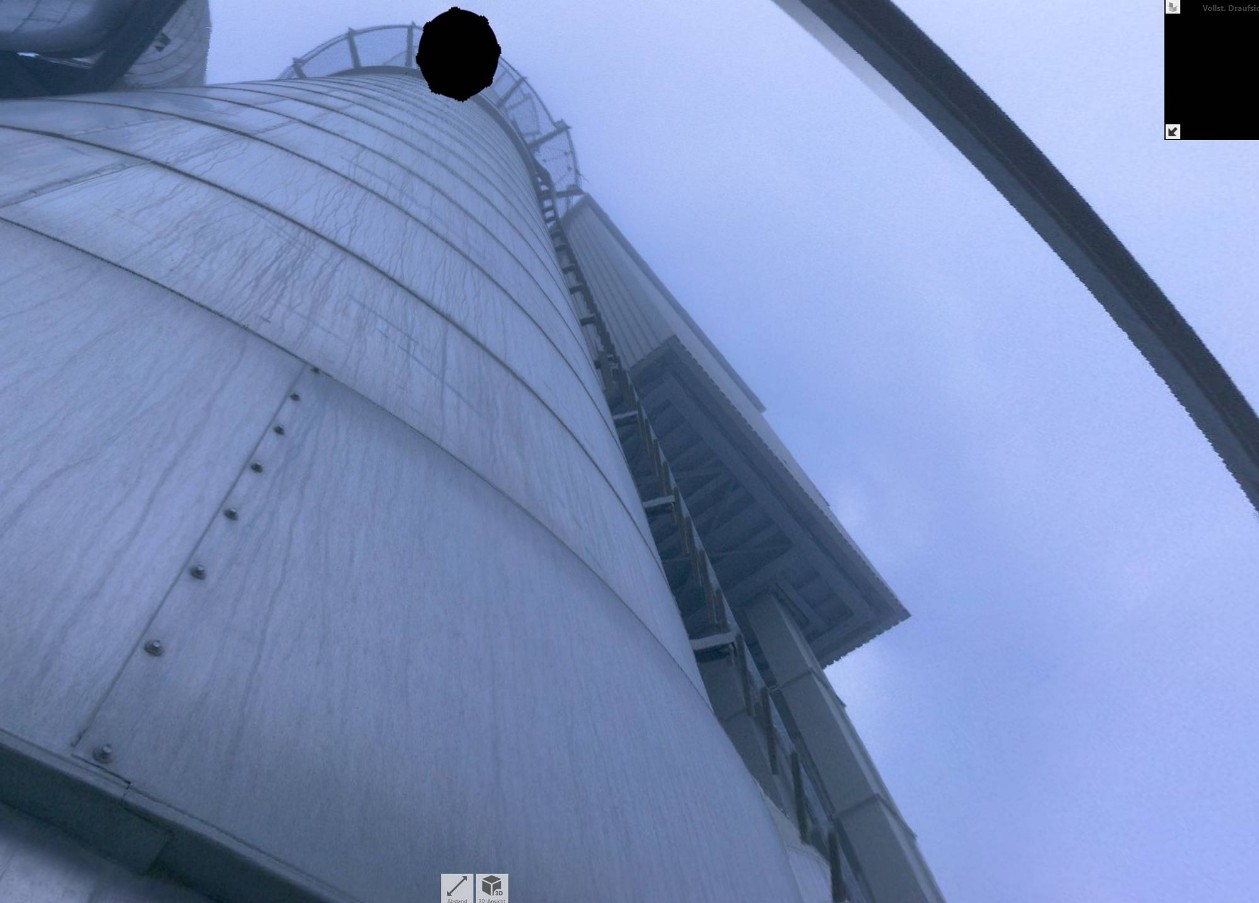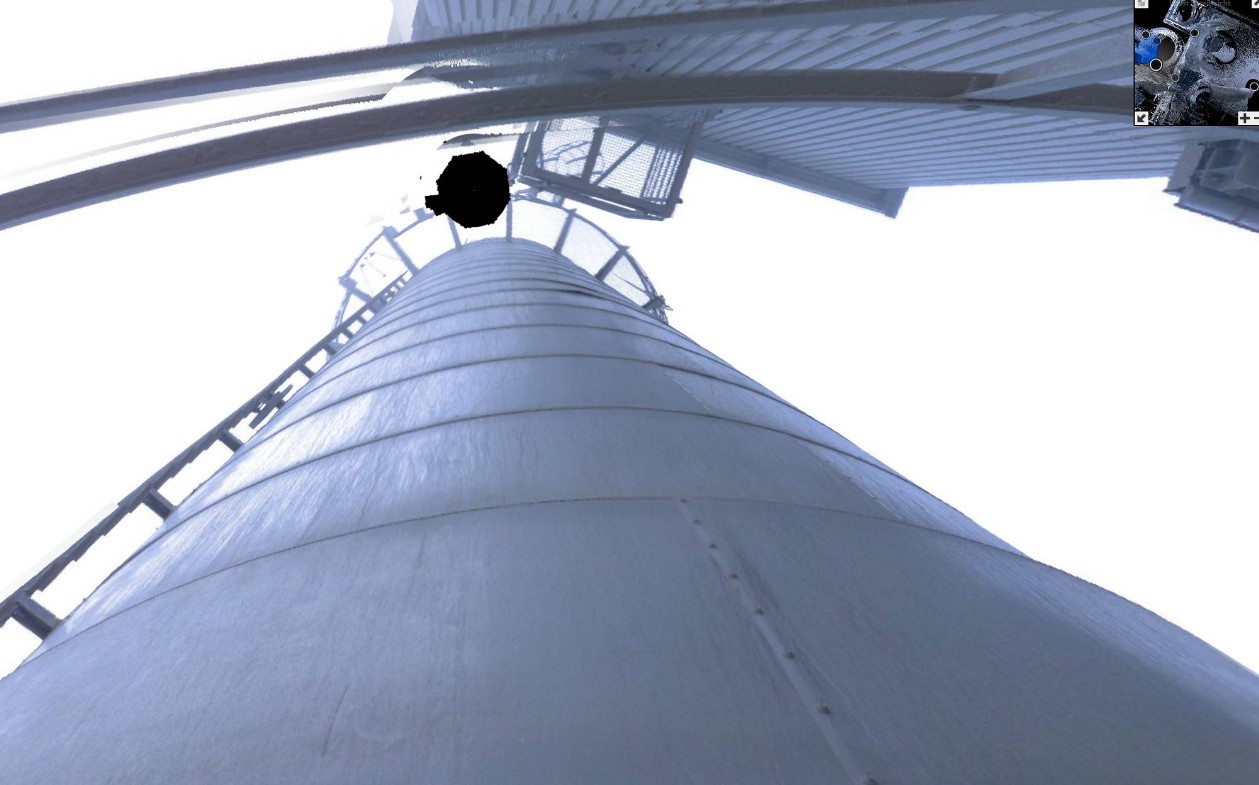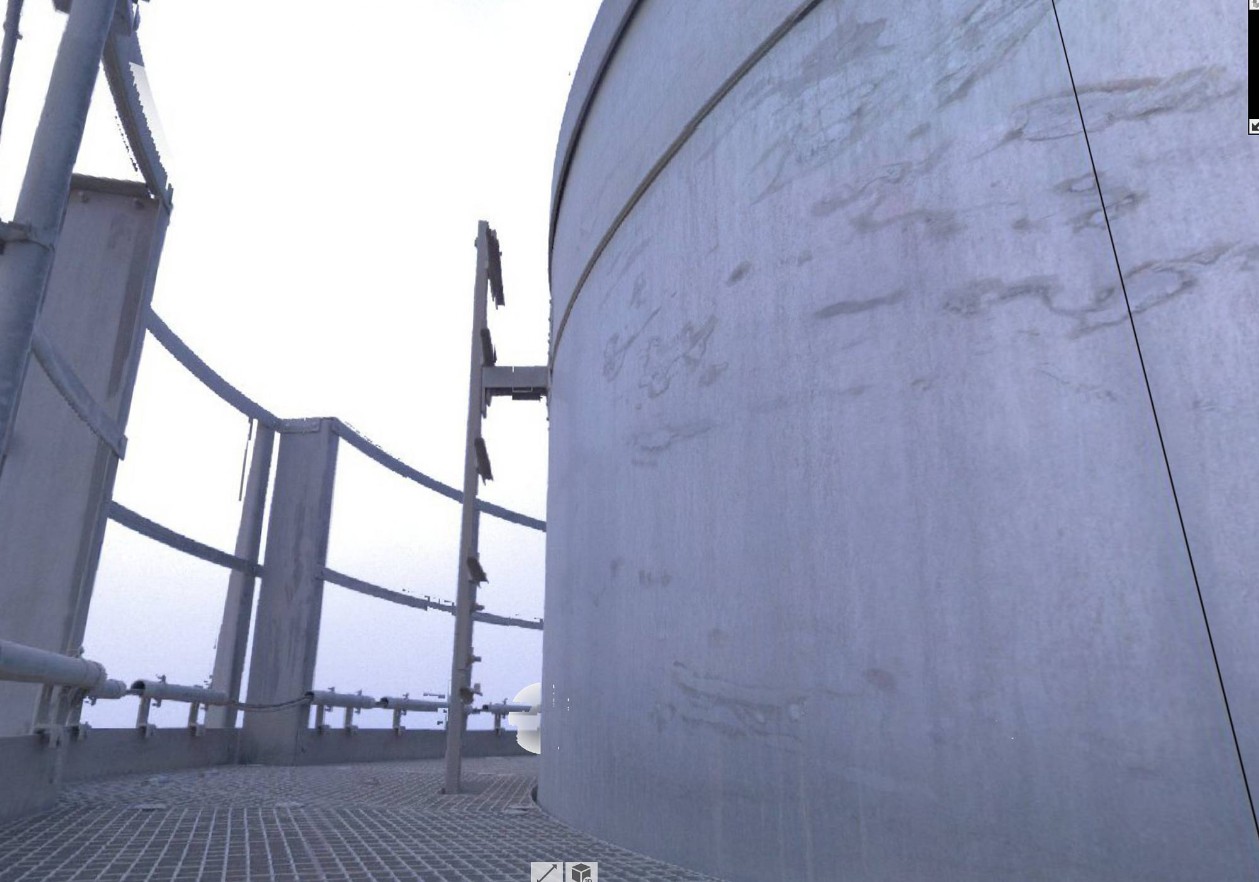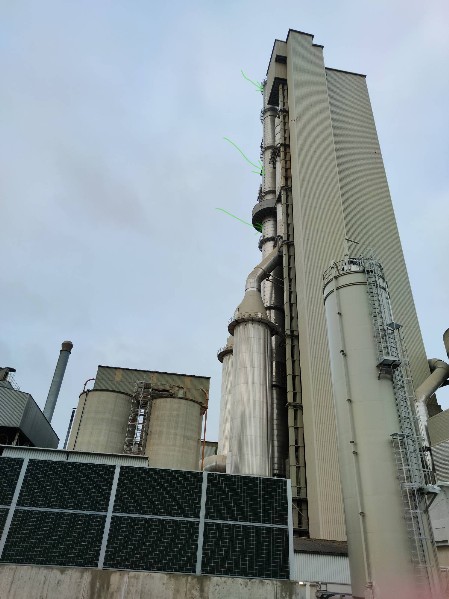 Step two:
Design of the new
ladder segments
based on the data and production of the new segments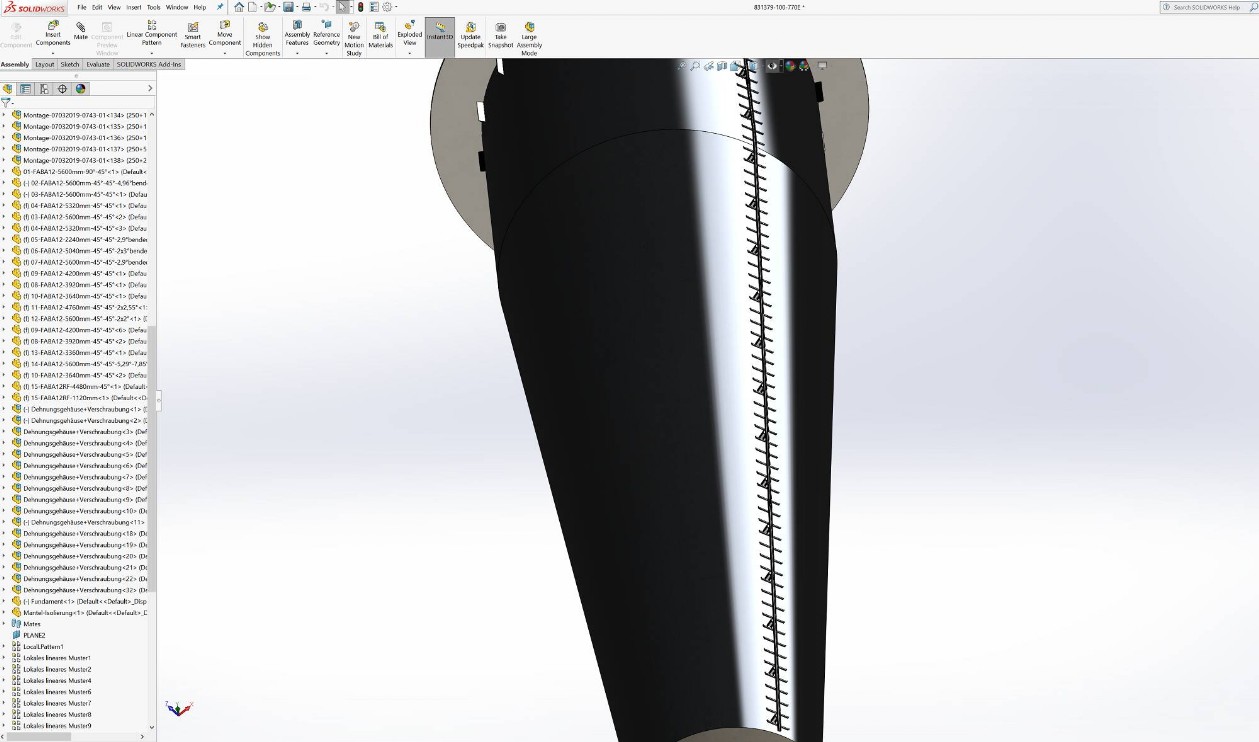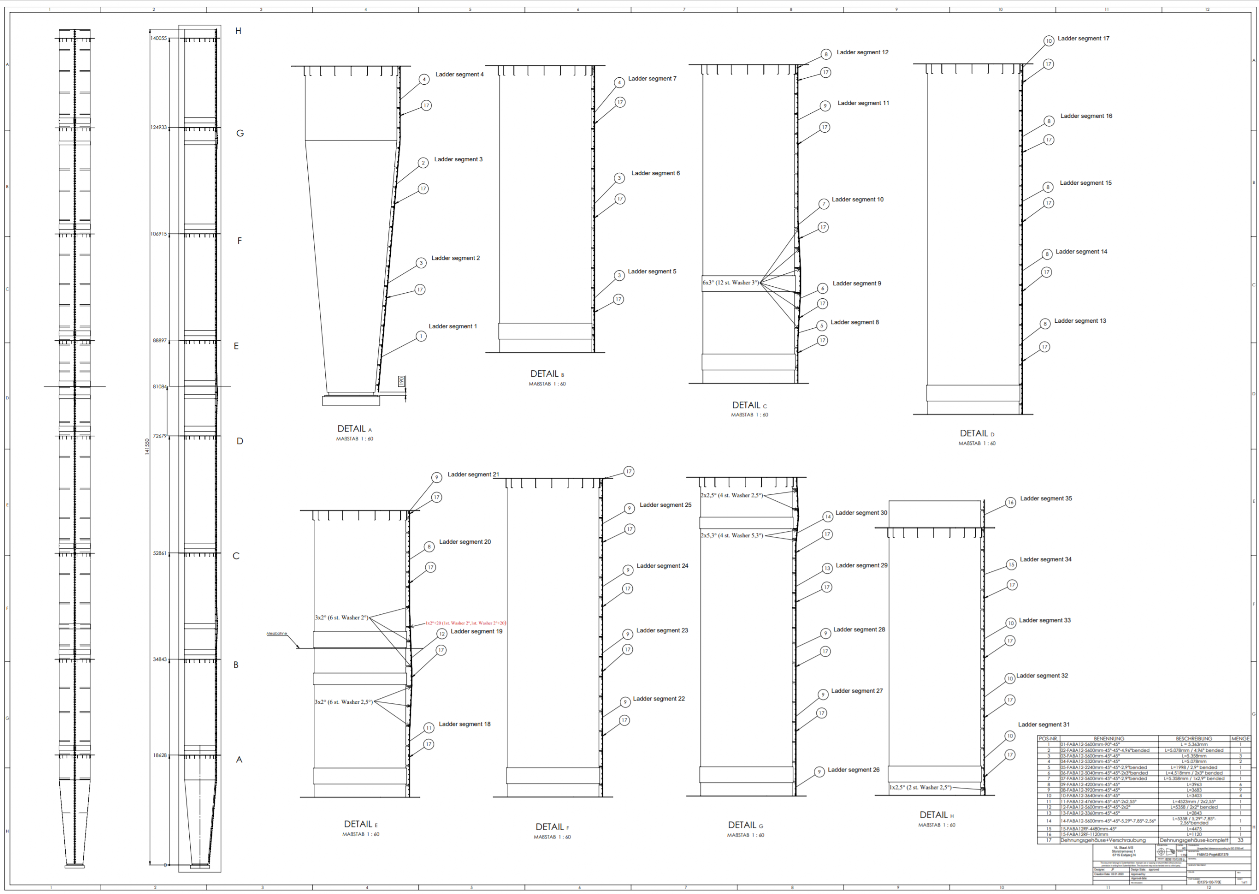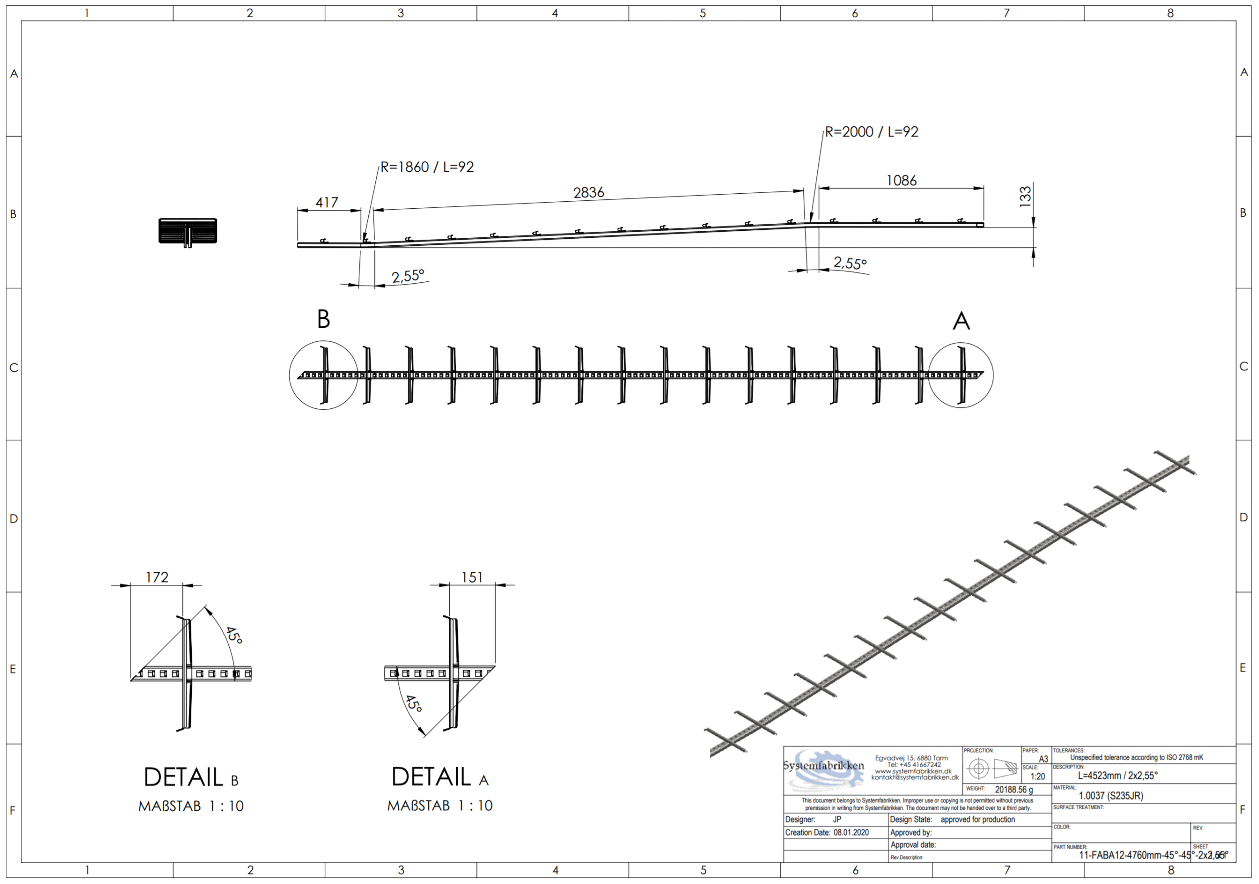 Step three:

Production and delivery of the new ladder segments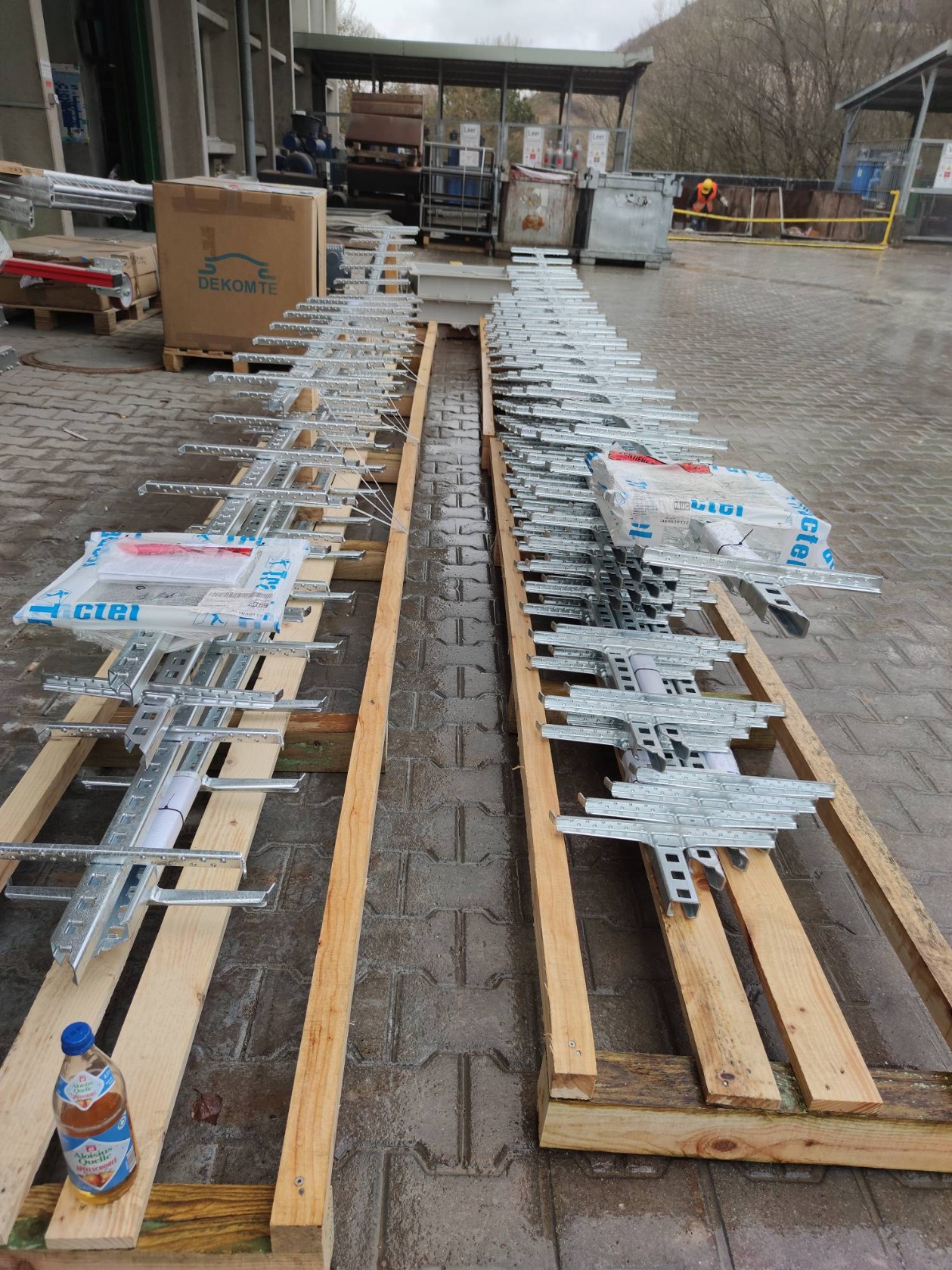 Step four:
Installation of the new ladder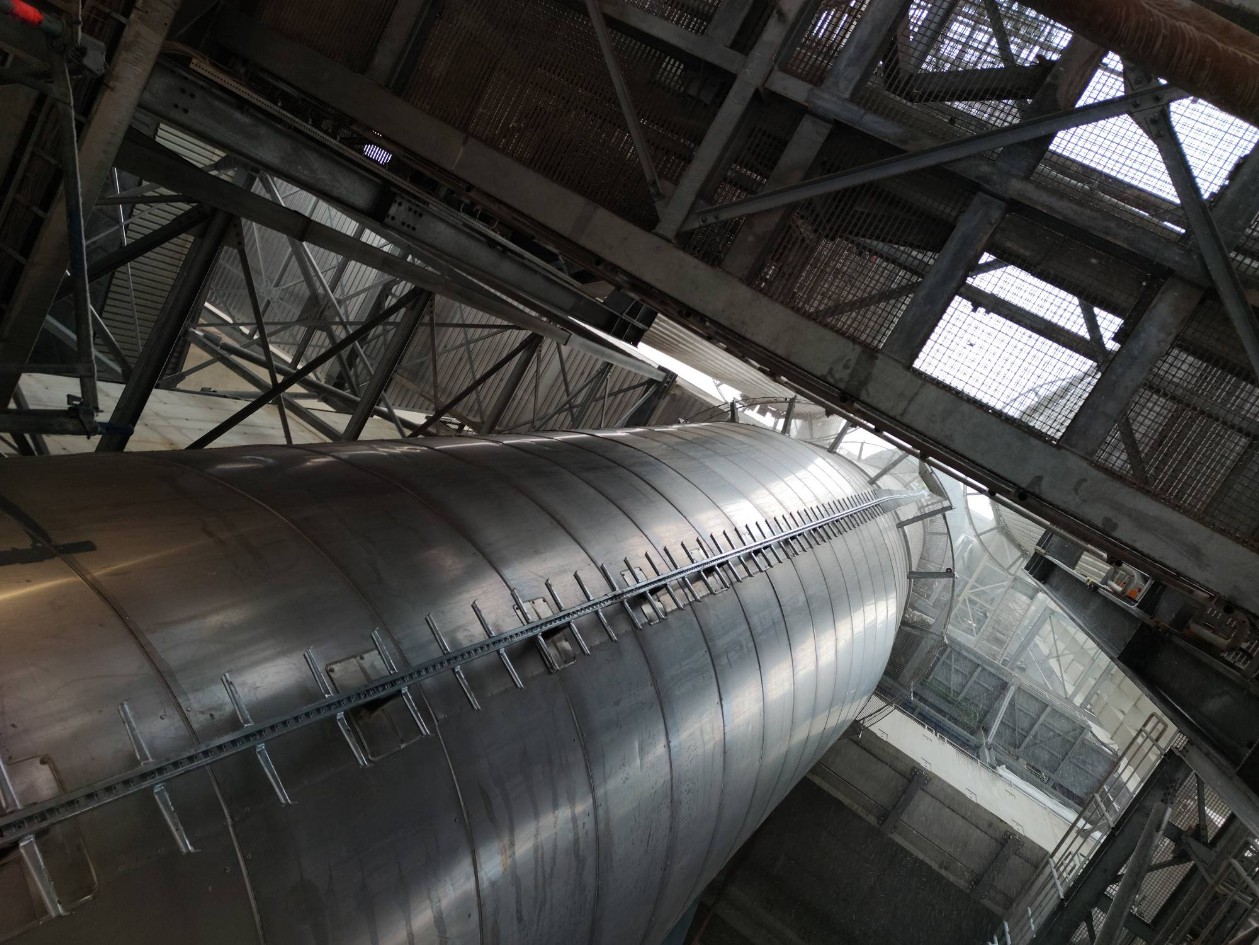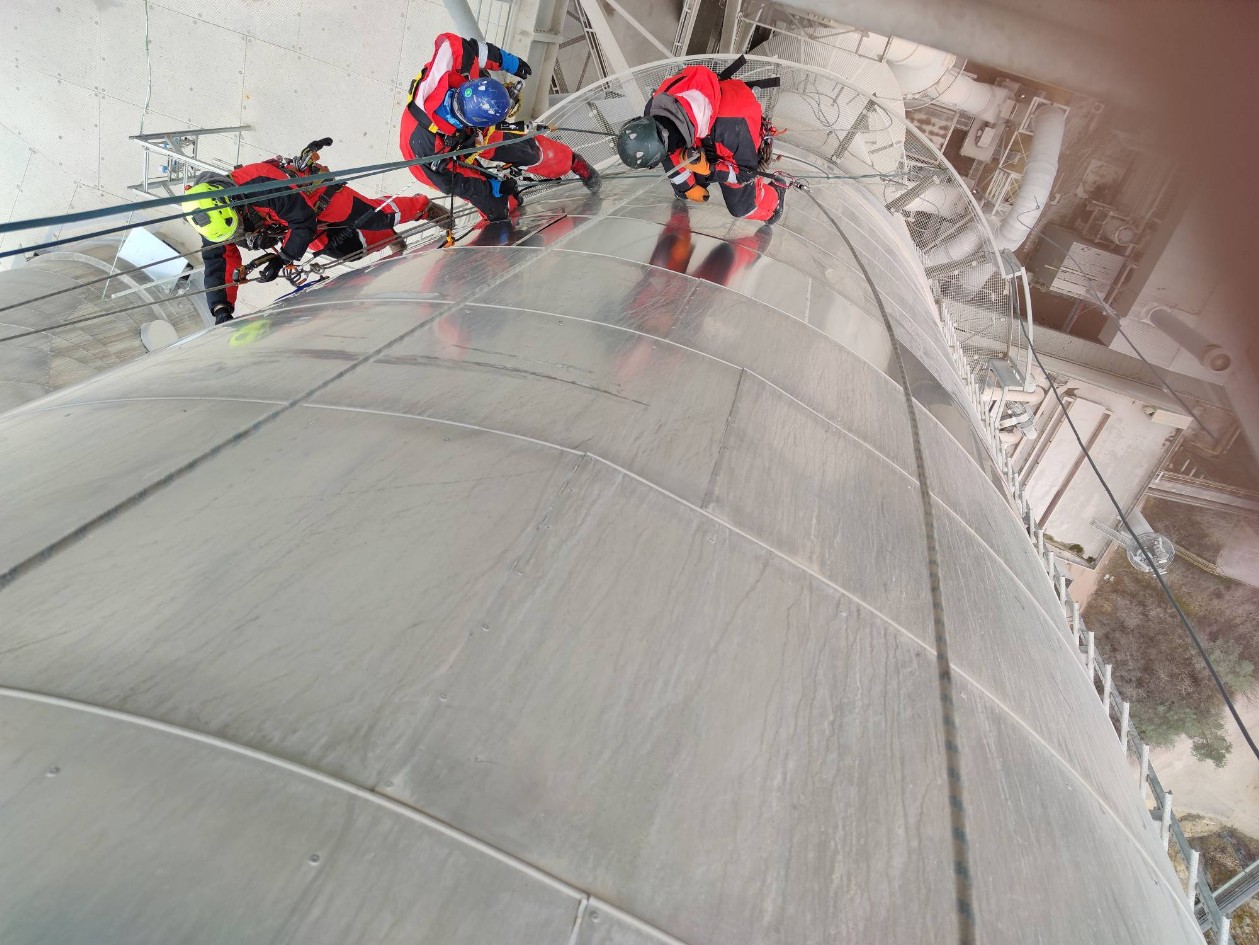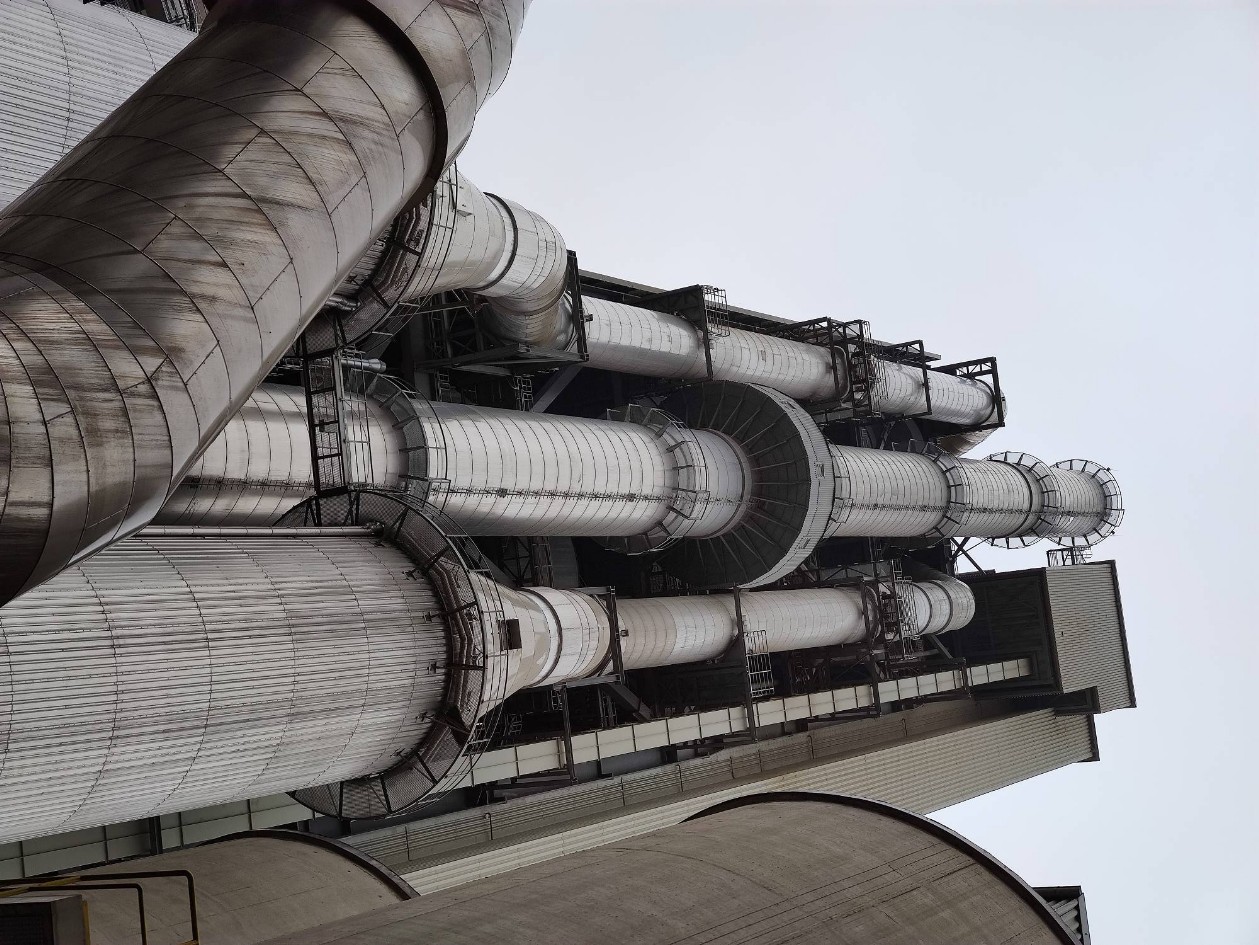 Have you seen something interesting, or do you have a current project that you need support with?